Cataract Doctors in Pottstown, PA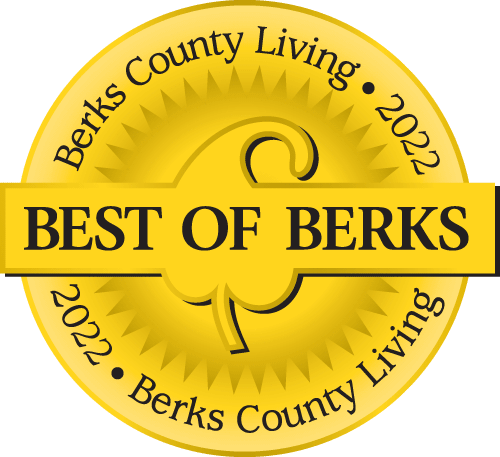 Voted Best of Berks—
eight years in a row!
If you are looking for highly qualified cataract doctors in Pottstown, PA, or elsewhere in Berks County, Montgomery County, Schuylkill County, Lebanon County, the skilled cataract specialists at Eye Consultants of Pennsylvania offer the latest advancements in cataract care and the highest levels of safety and comfort.
Our cataract specialists are board certified by the American Board of Ophthalmology, fellowship-trained and utilize the most advanced specialized instruments and equipment to analyze and optimize the outcome of every cataract procedure.
Our highly skilled cataract surgeons include:
Lawrence E. Kenney, MD, who attended Temple University School of Medicine and completed his ophthalmology residency at Greater Baltimore Medical Center.
Michael A. Malstrom, MD, who attended Temple University School of Medicine and completed his residency at Wills Eye Hospital.
Mehul H. Nagarsheth, MD, who received his medical degree from Drexel University College of Medicine and completed his glaucoma fellowship at Tufts New England Eye Center and Ophthalmic Consultants of Boston.
Abhishek Nemani, MD, who received his medical degree from the State University of New York Upstate Medical University in Syracuse and was fellowship-trained in at the prestigious Scheie Eye Institute at the University of Pennsylvania.
Jonathan Primack, MD, who received his medical degree from Washington University School of Medicine and completed a Cornea, External Disease, and Refractive Surgery Fellowship at the Massachusetts Eye & Ear Infirmary at Harvard Medical School.
What is a Cataract?
The lens of the eye is made up mostly of water and protein. This protein works to keep the lens clear and transparent, allowing light to pass through the eye to the retina, where the images that we see are formed.
As we age, the proteins may begin to clump together and cloud over a small area of the lens. This is called an age-related cataract. It may be mild, moderate, or severe. As time goes on, the cataract may cloud more of the lens. It may also become denser or more opaque, making it difficult for us to see clearly.
You don't have to be elderly to get an age-related cataract, however. According to Prevent Blindness America, more than 24 million Americans aged 40 and older, or about one out of every six people in this age range, have at least one cataract. But it's more likely that a cataract will significantly affect your vision after age 60.
Do You Have a Cataract?
Cataracts are not usually painful and, at first, you may not even know you have one.
If you notice that colors are not as vibrant as they once were or that you have more trouble reading, watching TV, or doing work on the computer, you may have a cataract.
If you are experiencing blurred vision, greater sensitivity to light, halos and glare around lights (especially oncoming headlights), and are having a hard time driving at night, you may have a cataract.
About Cataract Surgery
The solution is cataract surgery – one of the safest surgeries performed in the U.S. today, with a success rate that exceeds 95%.
Cataract surgery is very quick; the surgery itself takes less than 15 minutes. Your doctor will use anesthetic eye drops to numb the eye. You will be awake during surgery, but will feel sleepy and hardly aware of what is happening.
During surgery, your surgeon will use ultrasound (high frequency sound waves) to soften the cloudy lens and remove it through a very tiny incision. He or she will replace the cloudy lens with an artificial lens called an intraocular lens (IOL). In most cases, no stitches are required because the incision is so small, but your surgeon will use stitches if he/she feels they are necessary.
Most patients experience little or no discomfort, and clear vision is usually restored within a few days. You should also be able to resume reading and watching TV by the next day and return to work within two days to one week. Ask your doctor if you have questions about exercise and other activities.
If you suspect you may have a cataract or would like more information about cataract surgery, get in touch with the doctors at Eye Consultants of Pennsylvania to schedule an evaluation. We would be delighted to answer any questions you may have and help restore the clarity and crispness in your vision.
For an appointment, call toll-free 1-800-762-7132.
Physician information including education, training, practice location and more.
Call 800-762-7132 or make an appointment online.