Cataract Specialist in Palmyra, PA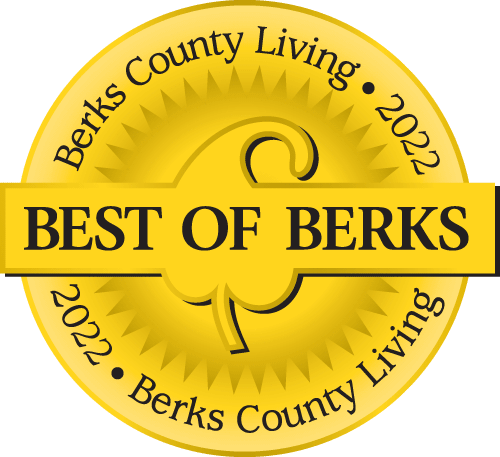 Voted Best of Berks—
eight years in a row!
If you live or work in Palmyra, PA and think you may have a cataract, a highly qualified specialist at Eye Consultants of Pennsylvania can help. In addition to our locations in Wyomissing, Pottsville, Pottstown and Blandon, we have a new office to serve you at 770 Norman Drive in Lebanon.
Our Cataract Team
The staff at Eye Consultants of Pennsylvania includes a nationally-recognized team of specialized ophthalmologists, ophthalmic surgeons and eye care professionals who have been trained by some of the most respected medical facilities in the world and have vast clinical experience in a wide variety of eye disease and surgical services.
Our cataract specialists are all board certified by the American Board of Ophthalmology and continually update their skills and knowledge to offer patients the latest advancements in eye care.  Several are available to provide complete cataract diagnosis and treatment in our Lebanon office.
How Do Cataracts Occur?
According to Prevent Blindness, cataracts affect more than 25 million Americans. It is estimated that 38.5 million will have a cataract by 2032, and 45.6 million by the year 2050. But what causes cataracts?
The lens of the eye is normally transparent and is comprised mostly of water and protein. As we age, the natural proteins may begin to clump together, making some or all of the lens cloudy. This is called an age-related cataract. It may be mild, moderate, or severe. The cataract may cloud more of the lens as time goes on. It may also become more opaque, making it difficult to see clearly.
Although age is the main culprit, other factors may contribute to the development of cataracts, such as:
Genetics – Inherited genetic disorders may increase the risk of cataracts. Although uncommon, some children are born with cataracts or develop them during childhood. These cataracts are usually removed soon after they are detected.
Disease – People with diabetes are known to be at a higher risk for developing cataracts. The cataracts may appear at a younger age and may progress faster. Hypertension may also cause cataracts to form earlier in life than they would otherwise.
Medications – Some medications, such as oral, topical, or inhaled steroids, and the long-term use of statins to reduce cholesterol, have been found to contribute to the development of a cataracts.
Eye injury – Eye injuries may be responsible for causing cataracts to form weeks, months or years after the initial injury. Even an injury you consider to be minor, such as being poked in the eye with a finger during a basketball game, may result in a cataract.
Environment – Medical studies have shown that long-term or unprotected exposure to radiation from X-rays, infrared radiation (from welding and glass blowing), ultraviolet radiation (from the sun), microwave radiation (from powerful satellite, radar and radio equipment), and cosmic radiation (from space) may cause cataracts to form.
To find out if you have a cataract or to get more information about treatment options for patients in Palmyra, PA, contact a cataract specialist at Eye Consultants of Pennsylvania in Lebanon today to schedule an evaluation.
Physician information including education, training, practice location and more.
Call 800-762-7132 or make an appointment online.