Cataract Surgery Shillington, PA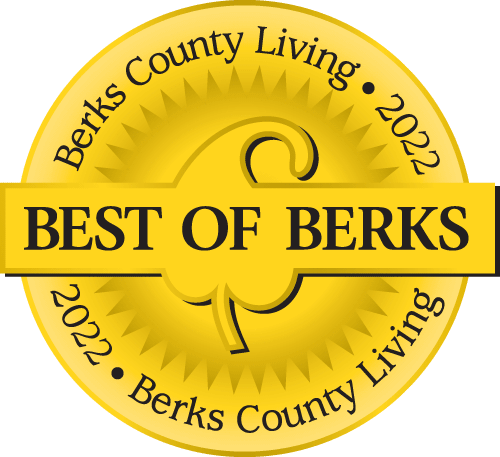 Voted Best of Berks—
eight years in a row!
Have you been considering cataract surgery? Do you know or suspect you have cataracts? A cataract is caused by a natural protein breakdown and can only be fixed by surgery. If you live or work near Shillington, PA, come see our cataract specialists at Eye Consultants of Pennsylvania in Wyomissing, PA.
A safe and effective surgery
Cataract surgery is not only very safe, it is also one of the most effective surgeries performed today. Cataracts begin when proteins in the eye break down and clump onto the lens. As the cataract grows larger, it disrupts the eye's ability to properly focus light onto the lens, which in turn affects vision and creates issues when reading or watching television.
During cataract surgery, the surgeon removes the lens, replacing it with a clear artificial lens called an intraocular lens (IOL). We perform cataract surgery as an outpatient procedure using a bladeless laser-assisted surgical technique. The surgeon creates an incision in the lens using a specialized laser. Another laser is used to soften and break up the cataract, then the surgeon removes the old lens from the eye.
The surgeon then puts in a replacement lens. IOL implants are very technologically advanced and can include vision correction to correct for any type of vision issue, including nearsightedness, farsightedness, and even astigmatism.
Prior to surgery, we perform a complete eye exam and also do extensive preparation prior to surgery. The surgery can be performed in under an hour, and after surgery, we will monitor you for a period of time prior to you going home the same day to rest. We ask that you restrict activities like exercise and lifting for a few days so that your eyes can heal. We also schedule several follow-up eye exams to assess your healing progress.
Our cataract patients rarely have complications, but some experience minor redness or itching for a couple of days. To remedy this, we send you home with eye drop medication to speed post-surgery healing.
Eye Consultants expertise
Cataracts are a natural part of aging and approximately 25 million Americans are affected by cataracts in one or both eyes. Cataracts can form in your sixties and by age 75, many patients have cataracts significant enough to affect vision.
The board-certified, fellowship-trained surgeons at Eye Consultants of Pennsylvania will take care of your precious eyesight. We are very experienced at performing the laser-assisted cataract surgery and do so in our state-of-the-art outpatient surgical facilities.
At first, your cataract may not be large enough to significantly affect vision, so you may not need surgery right away. Over time, as your vision becomes affected and activities like night driving become problematic, our cataract specialists will likely recommend surgery at that point. Cataract surgery is available near Shillington PA at Eye Consultants of Pennsylvania in Wyomissing. We definitely want you to be our next new patient, so give us a call to schedule your cataract consultation today.
Physician information including education, training, practice location and more.
Call 800-762-7132 or make an appointment online.