Diabetic Retinopathy Treatment Berks County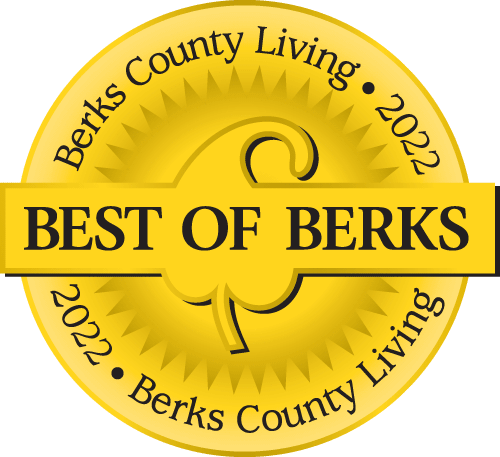 Voted Best of Berks—
eight years in a row!
If you've been told that you might have diabetic retinopathy, it's important for an experienced retinal specialist ophthalmologist to closely monitor the progression of the disease so that you can take advantage of the best treatment options.
Eye Consultants of Pennsylvania is the leading ophthalmology practice in Berks County. Our board certified surgeons, ophthalmologists offer a comprehensive range of services to meet the vision needs of patients of all ages.
Our renowned team of nationally-recognized vitreo-retinal specialists has been trained by some of the most respected medical facilities in the world and has vast clinical experience in a wide variety of eye disease and surgical services. In the case of diabetic retinopathy, our goal is to prevent vision loss and make the world a brighter, clearer place for you.
Barry C. Malloy, MD, earned his medical degree from the University of Massachusetts Medical School and completed a vitreo-retinal fellowship at the Washington Hospital Center. He is board certified by the American Board of Ophthalmology and is experienced in the most current treatments, both approved and experimental, for diabetic eye disease, macular degeneration and retinal detachment surgery.
Michael Cusick, MD, earned his medical degree from Georgetown University and completed a medical and surgical vitreo-retinal fellowship at the Duke Eye Center. He specializes in vitreo-retinal disorders including diabetic retinopathy, macular degeneration, retinal detachment, macular holes, and other diseases and surgery of the vitreous body of the eye and the retina.
Anastasia Traband, MD, completed her vitreo-retinal fellowship at the Sheie Eye Institute at the Penn Medicine Hospital at the University of Pennsylvania after receiving her medical degree at Jefferson Medical College in Philadelphia. She specializes in vitreo-retinal disorders, including retinal detachment, macular holes, diabetic retinopathy and other conditions of the retina and vitreous.
Causes of Diabetic Retinopathy
The retina is the thin layer of tissue that lines the inside of the eye. It functions like film in a camera, changing light and images that enter the eye into signals that are transmitted to the brain via the optic nerve.
Diabetic retinopathy occurs when the blood vessels in the retina are damaged due to diabetes and high blood sugar. The blood vessels develop tiny leaks that seep into the retina, especially into the macula. When fluid accumulates and causes swelling (edema), vision may become blurry.
Diabetic retinopathy is a main cause of blindness in Americans between 20 and 74 years of age. You are at risk of this condition whether you have type 1 or type 2 diabetes.
Treatment of Diabetic Retinopathy
Treatment for diabetic retinopathy varies based upon the nature and progression of the condition. There are two stages of diabetic retinopathy:
Nonproliferative diabetic retinopathy (NPDR) is the earliest stage. Damaged blood vessels in the retina begin to leak extra fluid and small amounts of blood into the eye. It can cause macular edema, the swelling or thickening of the macula, the most common cause of vision loss in diabetics, or macular ischemia, when small blood vessels close.
Proliferative diabetic retinopathy (PDR) is more advanced and severe. It develops when new blood vessels grow in response to severe ischemia. The growth of new blood vessels is called neovascularization. These new blood vessels are abnormal and may cause severe bleeding, glaucoma, and retinal detachment.
During the first stage of diabetic retinopathy (NPDR), while immediate treatment may not be required unless you have macular edema or macular ischemia, it is critical that your condition be monitored by a skilled retina specialist. If you do require treatment at this stage, the ophthalmologist may recommend a type of laser surgery to slow the leakage of fluid and prevent further vision loss.
In the more advanced stage of diabetic retinopathy, PDR, your ophthalmologist will most likely recommend laser surgery to seal off leaking blood vessels and discourage further blood vessel growth.  The earlier the laser treatment is started, the more successful it can be. Although it does not cure diabetic retinopathy, it can help save your remaining vision.
The best way to preserve your good vision is to control your blood-sugar levels, which reduces the chance of retinopathy and slows down its rate of advancement.
To discuss diabetic retinopathy treatment options in Berks County, get in touch with Eye Consultants of Pennsylvania today. Our board-certified, fellowship-trained specialists have an excellent track record of success treating diabetic patients in Lancaster, Ephrata, Lebanon, Reading, and Wyomissing, PA and beyond.
For an appointment, call toll-free 1-800-762-7132.
Physician information including education, training, practice location and more.
Call 800-762-7132 or make an appointment online.