LASIK Consultation Blandon, PA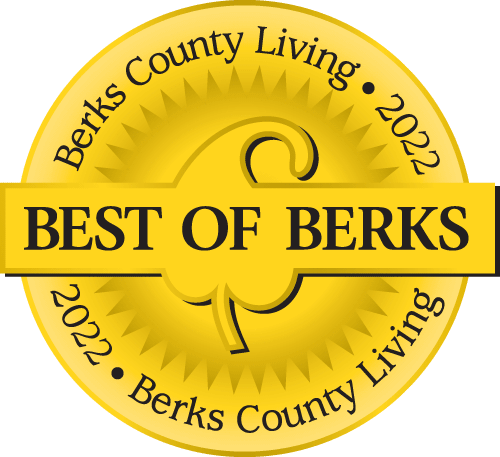 Voted Best of Berks—
eight years in a row!
Have you thought about LASIK surgery? If you are ready for a LASIK consultation in Blandon PA, look no further than Eye Consultants of Pennsylvania. . Our three LASIK specialists are surgeons Dr. Adam Altman, Dr. Jonathan Primack and Dr. Kevin Shah. Visit our website to read about their 50 years of combined medical and surgical expertise.
What is the question we are most often asked? Is LASIK safe? Yes, it is. LASIK is an extremely safe procedure. The surgeon can perform LASIK on both eyes during the same surgery, and our patients love the convenience of that option.
Is LASIK painful? This is also a very common question. Patients do not feel pain but will feel a light pressure sensation. We do apply anesthetic drops to fully numb the eye prior to the surgery, and you can also take a mild sedative to help you relax. Patients also rarely feel pain after surgery, instead feeling a gritty or scratchy sensation. The best remedy is to get rest and try to sleep. This feeling usually goes away in a few hours, and keep in mind that we do send you home with eye drops that help.
What can I expect before surgery? If you wear contact lenses, we will ask you to stop wearing them a few days before surgery. Contact lenses change the shape of your cornea, so without the lenses, your cornea will be in a more natural shape prior to LASIK. If your corneas take a bit longer to reshape, we will simply delay the procedure for a few days. When your eyes are ready, we will be ready too.
What is surgery day like? We ask that someone drive you to and from the procedure. Prior to surgery, we give you some medication to help you relax, then we go into our outpatient procedure room. We will use some numbing eye drops, then the procedure will commence. It is very fast. Each eye only takes about 10 minutes. We will take you to a recovery room and monitor you for a while before you are driven home by your friend or family member.
What can I expect after surgery? We ask that you go home and rest your eyes after surgery. Many patients love the thought of taking a long nap, and some simply go to bed early. The eyes heal quickly and the next morning, patients are simply stunned to wake up with better vision. Over the next few days, the eyes heal even more and vision sharpens. Most patients experience significant vision improvement within the first 48 hours after the LASIK procedure. Patients don't have many instructions or restrictions after surgery. Simply use the eye drops as prescribed and avoid strenuous exercise for a few weeks. We also ask that you stay out of the swimming pool as your eyes heal. You'll come to a couple of follow-up appointments and our team will check your healing progress. When you get the "all clear", you can return to your normal activities.
We hope to have answered your questions and perhaps also to have put your mind at ease about LASIK. Consultation in Blandon PA is awaiting you at Eye Consultants of Pennsylvania. If you have further questions, give us a call today to schedule your appointment. Our excellent team can help get you the answers you need about LASIK. We hope to see you soon.
Physician information including education, training, practice location and more.
Call 800-762-7132 or make an appointment online.