LASIK Eye Surgery Specialists in Pottstown, PA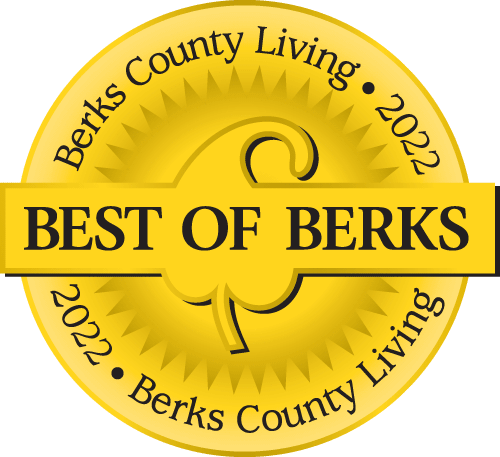 Voted Best of Berks—
eight years in a row!
Are you considering LASIK eye surgery in Pottstown, PA? Schedule a free consultation today at Eye Consultants of Pennsylvania. Our cornea specialists perform all LASIK procedures in the safety and comfort of the on-site laser suite in our fully licensed Wyomissing surgery center.
Our LASIK surgeons, Dr. Adam Altman, Dr. Jonathan Primack and Dr. Kevin J. Shah, are the most experienced refractive surgeons in the region. They have a lengthy track record of success in laser vision correction for thousands of patients in Lebanon County, Berks County, Montgomery County, Schuylkill County, and beyond.
Drs. Altman, Primack and Shah prefer the state-of-the-art Bladeless Custom LASIK technique, also called "all-laser" LASIK, and the PRK technique, which is recommended for individuals who are not optimal candidates for LASIK.
Why is it called "bladeless" LASIK?
Bladeless LASIK is the most modern technology for safe, accurate and customized vision correction. Unlike the older, conventional LASIK method, no surgical blade is used. Instead, the surgeon uses two different types of lasers to perform the procedure.
First, the surgeon uses computer software to guide cool laser energy from a femtosecond laser to cut a flap in the cornea. Then the flap is folded back, and beams from an excimer laser are applied to the exposed eye surface to remove tissue and alter the shape of the cornea.
The laser is able to make very precise cuts which may reduce the risks associated with a handheld blade passing through the surface of the eye. Lasers also allow for higher levels of correction than can be accomplished manually.
Are you a good candidate for bladeless LASIK surgery?
If you are at least 18 years old and have never been diagnosed with an eye disease (such as cataracts or glaucoma), you may be a good candidate for LASIK surgery. Patients who are nearsighted, farsighted, or have astigmatism can most likely be treated with one of our laser techniques. The only way to know for sure if you are a good candidate is to schedule an evaluation with our cornea specialists. Drs. Altman, Primack and Shah are very conservative in selecting patients for laser vision correction and must first thoroughly evaluate your eyes by testing for corneal thickness, pupil size, refractive error, etc.
Does LASIK surgery hurt?
Anesthetizing eye drop are used during LASIK surgery, so it is not painful. Some people feel a little pressure during the 15 to 30-minute surgery but are surprised to find that LASIK eye surgery is quick and painless. After surgery, your eyes may feel a little scratchy or dry, and your vision may not be completely clear. These are normal, temporary symptoms and will typically disappear within a few days.
LASIK eye surgery has provided excellent results for over 21 million Americans, including US Navy Pilots and NASA Astronauts. If you live or work in Pottstown, PA, get in touch with the specialists at Eye Consultants of Pennsylvania to get started on the road to better vision.
Physician information including education, training, practice location and more.
Call 800-762-7132 or make an appointment online.