The skilled cornea specialists at Eye Consultants of Pennsylvania have a combined 32 years of experience with bladeless LASIK eye surgery in Wyomissing, PA, and provide an unprecedented level of safety, precision and comfort in our own Ambulatory Surgery Center, Pennsylvania Eye & Ear Surgery Center.
Adam J. Altman, MD and Jonathan D. Primack, MD are the only board certified and cornea fellowship-trained LASIK specialists in the area. They have established a long track record of success in laser vision correction for patients in Berks County, Montgomery County, Schuylkill County, and beyond.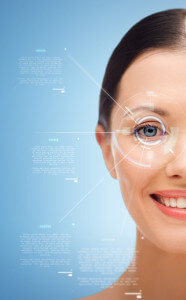 Laser vision correction has provided excellent results for millions of people (over 17 million in the U.S. alone). If you are at least 18 years old, have not had previous eye surgery and have never been diagnosed with an eye disease (such as cataracts or glaucoma), you may be a good candidate for LASIK eye surgery.
About Drs. Altman and Primack 
Dr. Altman received his medical degree from the University of Massachusetts Medical School with numerous honors, graduating in the top 10% of his class. He performed his ophthalmology residency at the world-renowned Duke University Medical Center in Durham, North Carolina, and was fellowship-trained in cornea and external eye diseases at the prestigious Wills Eye Hospital in Philadelphia. Dr. Altman was one of the cofounders of Wills Eye Hospital's Refractive Surgery Service.
Dr. Primack graduated from the Washington University School of Medicine and served as an intern at Lenox Hill Hospital. He performed his ophthalmology residency at the Mount Sinai Medical Center in New York City. He was fellowship-trained in cornea, external disease, and refractive surgery at the Massachusetts Eye & Ear Infirmary at Harvard Medical School and, while there, received the prestigious Heed Ophthalmic Fellowship.
These two eminently qualified corneal surgeons prefer the state-of-the-art custom bladeless LASIK technique, also called "all-laser" LASIK. This procedure modifies the curvature of your cornea using cool laser beams instead of a surgical blade. Drs. Altman and Primack are highly selective in choosing patients for Bladeless LASIK, extensively examining candidates and discussing their goals and expectations.
About the Bladeless LASIK Procedure 
Dramatic advances in laser technologies and surgery techniques have made it possible to reduce your dependency upon glasses or contacts. LASIK is the most technologically advanced option, and it involves two steps.
First, a corneal flap must be created so that the surgeon can access the inner corneal tissue. The conventional way to do this was with a handheld instrument, called a microkeratome, which contains a metal blade. Thanks to the state-of-the-art bladeless LASIK technique, the surgeon is able to use a femtosecond laser beam to create a very precise corneal flap.   Eye Consultants of Pennsylvania uses only the bladeless LASIK technology, because it is more precise and accurate.
The flap is then gently lifted, and excimer laser beams are used to sculpt or reshape the cornea according to the unique requirements of your eyes. This changes the way that light rays enter your eye and improves the ability of your eyes to focus. It is similar to the way your focus is altered by wearing prescription glasses or contact lenses.
The flap is then laid back into its normal position. The surgeon smoothes it out to remove any bubbles or wrinkles under the flap, and it adheres like a decal, without any need for sutures.
Most patients are surprised to find that LASIK eye surgery is quick and painless. Your eyes are numbed with anesthetic eye drops, and you will not feel any discomfort. Some people feel a little pressure during the 15 to 30 minute surgery, but there is never any pain. After surgery, any minor irritation you may feel can be alleviated with artificial tears and a good night's sleep.
LASIK eye surgery performed by the skilled cornea surgeons in Wyomissing, PA provides safe, accurate and customized vision correction. Contact us to schedule a free consultation and get started on the road to better vision.