"I received excellent care... before, during and after surgery."
— Actual patient review posted on HealthGrades.com
Count on the cataract experts at Eye Consultants of Pennsylvania
Cataracts and cataract surgery are very common, particularly as we get older. In fact, by age 80, more than half of all Americans either have a cataract or have had cataract surgery. Cataracts are also the leading cause of vision loss in people age 55 and older. Worldwide, they are the leading cause of reversible blindness.
Cataract surgery, performed by one of our board-certified cataract surgeons, can mean more than just improving your quality of vision — it presents a unique opportunity to change the way you see for the rest of your life. And cataract surgery is one of the most common operations performed in the United States. It also is one of the safest and most effective types of surgery. Our cataract specialists are very experienced with the latest minimally invasive cataract surgery techniques and can help you choose the treatment option that's best for you.
When it comes to a cataract, insist on the experts
Each of our Cataract Specialists is Board-Certified, and many are Fellowship-Trained. That's quality and experience you can trust. They utilize the latest technology and enjoy an excellent reputation—one of high patient satisfaction and outstanding results. From the first moment a friendly staff member greets you until your surgery is performed in one of our state-of-the-art surgical suites, you'll receive the compassionate care and personal attention that you deserve.
Cataract, LASIK
Board-Certified, Fellowship-Trained
Wyomissing, Pottsville
We make Cataract Surgery with Premium Intraocular Lenses more affordable for more patients. Specifically, third-party financing is available for:
Cataract Surgery with Limbal Relaxing Incisions
Cataract Surgery with Toric Lenses
Cataract Surgery with Multifocal Lenses
Our goal is to help patients more easily afford the eye care they need. That's why we've developed relationships with several local credit unions and financial institutions throughout the communities we serve – to make the latest technologies more affordable for more patients.
Local financing options right where you live.
Depending upon where you live and/or work, there are several financing options – all from local lenders who live where you do:
Berks County - Diamond Federal Credit Union; Discovery Federal Credit Union; Truist Bank
Lebanon County - Truist Bank
Montgomery County - Diamond Federal Credit Union;
Truist Bank
Schuylkill County - Hidden River Credit Union; Truist Bank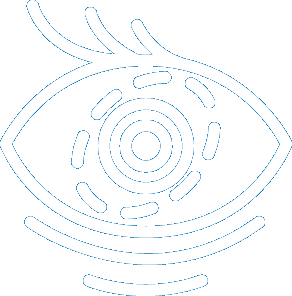 Cataract Surgery with
LIMBAL RELAXING INCISIONS Cataract Surgery with
TORIC LENSES Cataract Surgery with
MULTIFOCAL LENSES
Find a local lender near you:
Diamond Federal Credit Union
1500 Ethan Drive,
Wyomissing, PA 19610
Branches in Boyertown,
Exeter, Muhlenberg, Pottstown,
Royersford, Wyomissing
Ask about "Personal Loans"
Contact: Dan, 610-326-5490, Ext 2107
www.diamondcu.org
Discovery Federal Credit Union
2744 Century Blvd,
Wyomissing, PA 19610
Ask about "Lifestyle Loans"
Contact: Kris, 610-372-8010, Ext 121
www.discoveryfcu.com
Truist Bank
1100a Berkshire Blvd,
Wyomissing, PA 19610
149 Branches throughout Pennsylvania
Ask about "Personal Loans"
Contact: Stacy or Alex, 610-376-9101
www.truist.com
Hidden River Credit Union
60 Westwood Road,
Pottsville, PA 17901
Branches in Pottsville, Hometown, Pine Grove, Orwigsburg
Ask about "Clear View Loans"
Contact: Mike Shaner, 570-624-4307
www.hdriver.org
UECU (Utilities Employees Credit Union)
11 Meridian Blvd
Wyomissing, PA 19610
Branches throughout Pennsylvania
Ask about "Personal Loans or Credit Cards"
Contact: 800-288-6423
www.uecu.org
Member's 1st Credit Union
4620 West Penn Avenue
Sinking Spring, PA 19608
Serving Berks County and beyond
Ask about "Personal Loans or Credit Cards"
Contact: Curin Romich, 717-602-0768
www.members1st.org
*Note: Each financial institution has its own program and underwriting requirements. Please contact the financial institution for additional details. Eye Consultants of Pennsylvania receives no compensation from any of these lenders, provides only a referral for patient financing, and has no role in the evaluation of creditworthiness or in loan processing. The entire financial relationship exists exclusively between the applicant and the financial institution.
Learn about cataracts: symptoms, diagnosis and treatments
What is a cataract? What are the symptoms?
A cataract is a clouding of the naturally clear lens inside the eye. It is progressive and gradual. Cataract symptoms include blurry vision, problems reading, sensitivity to sunlight or car headlights and difficulty driving at night. Patients with cataracts also often complain of increased difficulty seeing at night due to glare or light sensitivity. Simple everyday tasks such as driving can be affected.
Beyond any safety issues, cataracts rob people of the little things that make life wonderful — like seeing and playing with grandchildren or watching movies or reading or enjoying any number of life's little treasures. But it doesn't have to be that way.
What are my treatment options?
Cataract Surgery is one of the most successful and safest procedures performed in the world. In fact, more than 3 million are performed each year in the United States. It is a quick outpatient procedure that we perform in one of our several state-of-the-art surgical suites. Patients often resume their normal daily activities the next day.
Based on your vision and examination, your doctor may recommend removing the cataract and replacing it with a clear lens implant. The procedure is painless and precise. Your surgeon will remove the cataract through a tiny incision so small that it will seal without even needing a stitch. Once the cataract has been removed, your doctor will place a new, clear lens in the eye to restore sharper vision. There are also several replacement lens options. Your surgeon will explain those options to you.

Learn more about cataracts and their diagnosis and treatment.
"My cataract surgery was over before I knew it! It's so wonderful to finally be able to see clearly again."
What do our patients say?
See what our patients say about the doctors at Eye Consultants of Pennsylvania.
Take the first step.
If you've been told that you have a cataract – or you think you might have a cataract, a careful, comprehensive eye examination by one of our cataract specialists is the first step. Our doctors use very specialized equipment — and years of training and experience — to examine your eyes and check for the presence of cataracts. If you do have symptomatic cataracts, your doctor will personally sit and discuss with you the health of your eyes, how your cataracts are affecting your vision and what treatment options are available.
Does my insurance plan
cover my eye care?
Find out what insurance we accept and what is covered by insurance.
Learn more about cataracts
We're committed to patient education. Get more information about cataracts, including diagnoses and treatment options.
Schedule an appointment with one of our specialists.