Am I a Candidate for Lasik?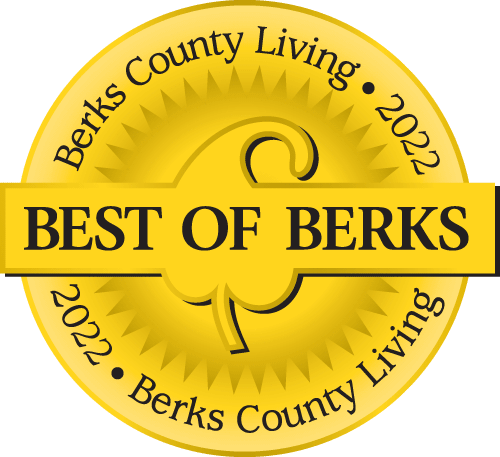 Voted Best of Berks—
eight years in a row!
You may be considering LASIK if many of your friends and family may have had success with the procedure, and now you are wondering, "Am I a candidate for LASIK?" Come see the experienced surgeons at Eye Consultants of Pennsylvania for a free consultation.
Five Factors We Consider
Most patients are good LASIK candidates. We consider five factors during our extensive LASIK surgical evaluation.
General health: If you have good general health overall, you will likely be a candidate. Certain health issues like diabetes, heart issues, and autoimmune diseases, such as rheumatoid arthritis or lupus, put patients at higher risk. Some medications like acne drugs or corticosteroids interfere with healing. When you come see us, bring your complete health history with you to discuss with our team. We are also happy to work directly with your general health practitioner.
Eye health: Your eye health is also a factor. If you have other conditions like cataracts, glaucoma, or other ocular diseases, you may not be a good candidate for LASIK. We will perform a complete eye examination using sophisticated tests designed to screen for all of these issues. We don't perform LASIK on people who don't have ocular maturity, meaning you must have a stable prescription that has not changed for at least two years. Most people will reach ocular maturity by age 18, so people over age 18 are generally candidates for LASIK.
Corneal health: During our extensive eye examination, we will closely examine the health of your cornea, looking for corneas that may be too thin or misshapen. Because LASIK is designed to reshape the cornea to correct vision, the presence of these issues might mean that you are not a good LASIK candidate.
Vision correction needed: At Eye Consultants of Pennsylvania, we use the bladeless LASIK technique, also called the all-laser technique. By using lasers, we can correct higher levels of refractive error for nearsightedness, farsightedness and astigmatism. In general, we can correct for up to -12 diopters for nearsightedness, +6 diopters for farsightedness, and up to 6 diopters for astigmatism.
Expectations: Last but not least, we factor in your expectations for the LASIK procedure. LASIK is wonderful and can correct higher levels of refractive error, but it does have limitations. It is important that your expectations are in line with any limitations we might see so that you feel like you have a satisfactory surgical outcome. We want all of our patients to be well-informed, so we take the time during the initial consultation to discuss our outcomes and the goals you are trying to achieve.
Our Highly Skilled Surgeons
Eye Consultants of Pennsylvania are leaders in eye surgery. Our surgeons are highly skilled in the LASIK procedure. Even better, we have several convenient locations in Berks, Lancaster, Lebanon, Montgomery and Schuylkill counties, so you are sure to find one near your home or office. We want it to be as easy as possible for you to answer the question, "Am I a candidate for LASIK?" Give us a call at 610-378-8500 or visit us online at Eye Consultants of Pennsylvania to schedule your free initial consultation.
Physician information including education, training, practice location and more.
Call 800-762-7132 or make an appointment online.