Best Eye Doctors in Fleetwood, PA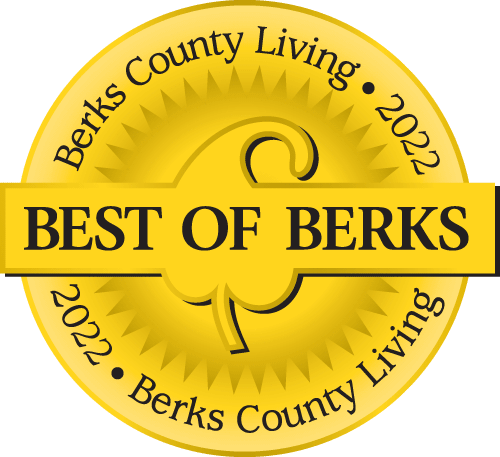 Voted Best of Berks—
eight years in a row!
You use your eyes nonstop from morning to night. Your eyes are in continuous use for work or play, yet most of us don't pay close enough attention to our eye health. Regular eye exams are a key part of that care. If you live or work in Fleetwood PA, the best eye doctors are a short five minute car ride away in the Eye Consultants of Pennsylvania Blandon office.
Why your eye health is important
You probably schedule regular doctor and dental checkups, so why do you not do the same for your eye appointments? We recommend annual eye appointments for most patients, and twice yearly or more frequent checkups for people with underlying eye diseases or health conditions like diabetes. Coming in to our Blandon office each year, you'll be able to share with us changes in your vision and any eye concerns you have.
This is important because the majority of eye diseases don't have symptoms. Our screening and evaluation methods are designed to catch problems early, but you have to be in the office for us to do so! We do recommend a dilated eye exam at least yearly; the dilation allows us to take a good look at your eye's internal structures. We feel it is the best way to assess your eye health.
Many of our patients feel they don't need annual eye exams. Changes to vision may be subtle, but sometimes even subtle vision changes can have a big impact. Continuous strain on your eyes can also have an impact. Our doctors are seeing more and more patients who are experiencing dry eye, headaches and other symptoms related to too much screen time.
Regardless of your age, eye exams are important. Over age 60, you have a higher risk for cataracts, macular degeneration and glaucoma. Youngsters should also have eye exams, preferably before going to kindergarten. Classroom learning requires great vision, and while school screenings can detect issues, these quick exams are not a substitute for an exam by an eye doctor. In fact, a thorough eye exam will ensure that your child's sight is the best it can be.
Corrective lenses
More and more patients are wearing corrective lenses, and whether that means eyeglasses or contact lenses, we do need to do regular checks on your vision. In particular, we notice that our patients who do a large amount of computer or screen work have more frequent changes to their prescriptions, particularly with regard to nearsightedness (myopia). These patients also talk to us about eye strain, dry eye and other symptoms. We also have younger and younger patients coming in to see us; as kids' screen time is increasing, they are becoming nearsighted at earlier ages these days.
Regardless of your age or current eye conditions, everyone benefits from scheduling an annual eye exam. What are you waiting for, Fleetwood PA? The best eye doctors are in Blandon just a short distance away. Give us a call today at 800-762-7132 or schedule an online appointment at the Eye Consultants of Pennsylvania website.
Physician information including education, training, practice location and more.
Call 800-762-7132 or make an appointment online.