Best Eye Doctors in Pottstown, PA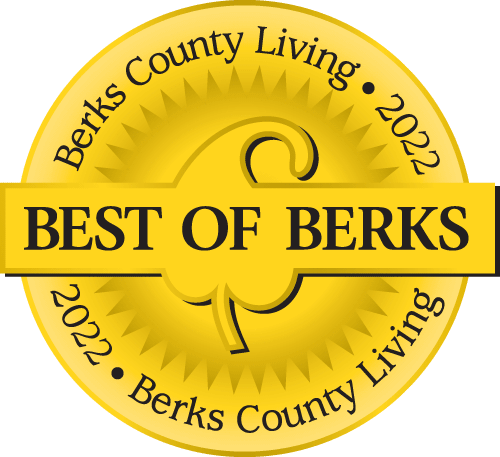 Voted Best of Berks—
eight years in a row!
You have a family doctor, but do you have a family eye doctor? Whether you are in kindergarten or a senior citizen, having a family eye doctor is important at every age. Look no further than Eye Consultants of Pennsylvania, the best eye doctors in Pottstown PA. We are trusted eye professionals and we welcome patients of all ages. We are confident in our ability to provide personalized service for every member of your family.
Vision exams
Vision care differs at different ages, but no matter your age, having a comprehensive annual vision and eye exam is important. Did you know that many vision and eye issues can be spotted at an early age? Early detection means early treatment. Pediatric eye exams are very important and are much more comprehensive than the vision screening offered by schools. Before your child attends the classroom, come in and see us. It is important to catch any early issues because if your child can't see clearly, his or her learning may be impacted. Most of classroom learning is visual, so this is very important.
If you are an adult, you may be experiencing increased difficulty with near vision, such as reading print or seeing your car dashboard symbols. People over 40 commonly suffer from presbyopia, a condition in which the eye lens becomes less flexible with age. The loss of flexibility makes it harder for a person to see close up.
In patients of all ages, our doctors are definitely seeing an increasing number of patients who experience digital eye strain. As computer screens and smartphones have become such an integral part of daily life, we see many patients with computer vision syndrome (CVS) caused by overexposure to any digital screen – televisions, computer screens, phones and tablets. We find that people who spend more than six hours a day at a screen have this syndrome.
All screens emit a blue light radiation can impact the eyes, causing eye strain, dry eye, blurred vision, irritated eyes, light sensitivity and even headache. We are also seeing more cases of dry eye syndrome, related to CVS. In dry eye syndrome, the eyes are not adequately producing tears to lubricate the eye surface.
Eye diseases
Eye exams are the best way and sometimes the only way to detect eye diseases. Detection is made through the comprehensive eye exam, and if disease is found, we effectively treat a whole host of eye diseases, including glaucoma, macular degeneration, dry eye and diabetic retinopathy. Our board-certified, fellowship-trained physicians diagnose, treat and manage all ocular diseases and treat many eye emergencies, including infections and sports injuries.
Eye care for the whole family
Whether you are pediatric or geriatric, we can care for your eyes. We customize eye exams and treatments to fit each family member, and our friendly staff is ready to welcome you into our Pottstown office. We want you to make Eye Consultants of Pennsylvania your trusted family eye doctor. We are the best eye doctors in Pottstown PA, so treatment call us today at 610-378-8500 or make an appointment online at our Eye Consultants of Pennsylvania website.
Physician information including education, training, practice location and more.
Call 800-762-7132 or make an appointment online.