Best Eye Doctors in Reading PA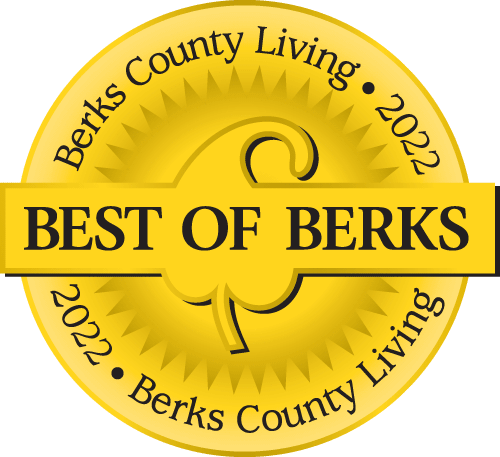 Voted Best of Berks—
eight years in a row!
You likely took quite a bit of time to select your general health practitioner. Choosing an eye doctor is just as important. Your eyes serve as an essential part of everyday life. They are your window to the world, and they are also an early indicator of your overall health. Luckily for you, the best eye doctors in Reading, PA are right here ready for you at Eye Consultants of Pennsylvania. Read on to discover a few key things to look for when choosing an eye doctor.
Doctors Differ
When it comes to eye care, doctors are generally classified as optometrists or ophthalmologists. Both perform different functions. Optometrists perform eye exams, treat certain eye diseases, and prescribe medication, but they do not perform eye surgery. Optometrists are doctors who go to four years of undergraduate college, then spend four years in optometry school. Many optometrists specialize in specific eye diseases.
On the other hand, an ophthalmologist is a surgeon who treats all eye diseases. Ophthalmologists are medical doctors who attend four years of undergraduate college and four years of medical school. They go on to do another four years of medical residency, and many will also spend several more years toward a specialization in a particular type of eye surgery. However, specialization is not required, so doctors can serve as general ophthalmologists.
How to Choose
As a patient, how do you know which doctor you need? If your eyes are generally healthy and you just need a good general eye exam, either doctor –an ophthalmologist or optometrist – can fill that need. If you need glasses or contact lenses, an optometrist is usually the professional you would see for vision correction.
If you are over age 65, you may want to consider seeing an ophthalmologist. For most people, the eyes remain generally healthy through age 40. At Eye Consultants of Pennsylvania, we recommend a minimum of one comprehensive eye exam per year for people aged 20-29 and at least two eye exams per year for ages 30-39.
Patients with specific eye diseases like glaucoma or macular degeneration may want to consider seeing an ophthalmologist for ongoing eye care. Patients with other conditions like diabetes that can negatively impact eye health (diabetic retinopathy) may also want to consider seeing an ophthalmologist over an optometrist.
Convenience and Availability
Once you choose the type of doctor that best suits your needs, other factors come into play, such as how convenient the office locations are or whether the office has evening or weekend appointments. Our Reading PA facility is very conveniently located, and we have several other locations, including Wyomissing, Pottstown and others. We have convenient hours and our doctors are on call for after-hours eye emergencies that might arise.
You can't go wrong making Eye Consultants of Pennsylvania your home for eye care. We have the best eye doctors in Reading PA and we are ready for you to be our next new patient. Give us a call today to schedule your next appointment.
Physician information including education, training, practice location and more.
Call 800-762-7132 or make an appointment online.