Best Eye Doctors in Schuylkill County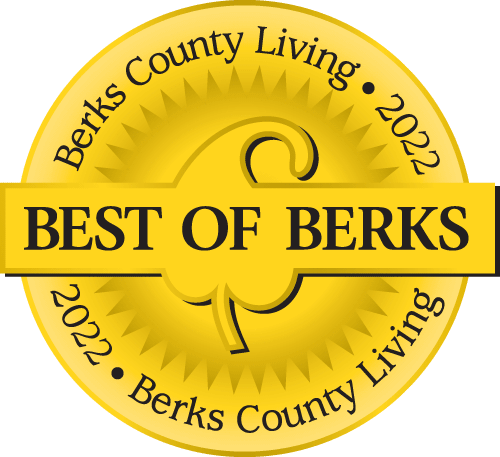 Voted Best of Berks—
eight years in a row!
We are all pretty good about going in for an annual eye exam to get new glasses or a contact lens prescription, but there are some surprising reasons why an annual eye exam is a good idea. Fortunately for you, the best eye doctors in Schuylkill County are at Eye Consultants of Pennsylvania. Read on to find out why you should definitely pay us a visit.
The Heart of the Matter
Did you know that an eye doctor is often the first to discover issues like high blood pressure or high cholesterol? Even diabetes can be detected by an eye doctor. The eyes reveal early warning signs of these and other health issues. The tiny blood vessels around the retina show signs of any issues that are affecting the circulatory system.
Eye Disease
Even if you have perfect vision, an annual eye exam is still important. Many eye diseases have no symptoms in the early stages of disease, so catching them early leads to more effective treatment. For example, eye conditions like glaucoma can be better controlled and even can be prevented when detected early. Amazingly, a person can have perfect vision and end-stage glaucoma at the same time.
One of the best ways to maintain eye health is through good nutrition. As we age, we lose vital nutrients and some, like lutein and zeaxanthin, both powerful antioxidants that our eyes need, can't be produced by the human body. We recommend our patients eat a diet that includes lots of fruits and dark leafy greens like spinach or kale.
Computer Screens and Other Damage
Many of our patients tell us they spend over 10 hours per day staring at a computer screen. This definitely causes eye strain and chronic dry eye because people blink less when staring at a bright screen. Scientists don't yet know the long-term effects of staring at a blue-light screen, but we definitely recommend that our patients minimize eye strain by taking a screen break at least every 20 minutes. It only takes seconds – close your eyes and blink for a few seconds to re-lubricate your eyes.
UV damage detection is another great reason to see an eye doctor on a regular basis. Sun damage can actually occur in the eye. In fact, UV damage is the leading cause of cataracts. Furthermore, it's not just your skin that can get sunburned, your eyeballs can too. Our Schuylkill County doctors can treat these mild burns, and we also are experts in cataract surgery. We definitely recommend that all our patients wear sunglasses that block 99 to 100 percent of UVA and UVB rays.
Did you also know that eye doctors can detect skin cancer inside your eye? That's right! For this and so many other reasons, a dilated eye exam is very important because it allows our doctors to look inside your retina to spot freckles and signs of skin cancer. If we see anything that looks suspicious, we will take images to monitor it over time at each annual checkup.
Eye Consultants Are Here For You
Were you surprised by some of the things we can detect in an annual exam? Most patients are, and we hope this list has motivated you to come in for an eye exam if it has been a while since you had one. Remember, the best eye doctors in Schuylkill County are at Eye Consultants of Pennsylvania, and we also have other convenient office locations as well. Make Eye Consultants of Pennsylvania your home for eye care. Give us a call today to schedule your next appointment.
Physician information including education, training, practice location and more.
Call 800-762-7132 or make an appointment online.