Best Lasik Eye Surgery Doctors in Annville, PA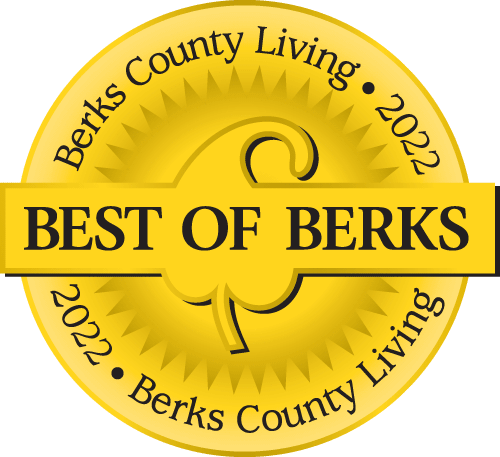 Voted Best of Berks—
eight years in a row!
Are you in the Annville, PA area and considering LASIK vision correction? You probably have some questions and concerns but, fortunately for you, the best LASIK eye surgery doctors are nearby and ready to provide you with answers. Naturally, you want to choose a highly trained expert in LASIK surgery, and you'll find expert eye care at Eye Consultants of Pennsylvania in our Lebanon office.
What is the procedure like?
The bladeless custom LASIK surgery is a short procedure that can be performed in about 30 minutes. There are three steps involved. First, the surgeon creates a hinged corneal flap using a femtosecond laser. After the surgeon gently folds back the flap to expose the cornea. a second type of laser called an excimer laser is used to reshape the cornea to change how the eye focuses light, thus correcting vision. Finally, the surgeon folds the corneal flap back in place. Once correctly repositioned, the cornea heals on its own without the need for stitches.
We can often reduce or even eliminate your need for eyeglasses or contact lenses. LASIK can correct nearsightedness by flattening the center of the cornea to drastically improve your distance vision. We can also correct farsightedness as well by making the cornea less flat and steeper to improve near vision. Bladeless LASIK can even correct astigmatism, which is characterized by irregular curves in the cornea. LASIK is used to smooth the irregular curves, making the cornea much more symmetrical to put your vision in focus.
Our Eye Consultants of Pennsylvania surgeons prefer the bladeless or "all-laser" technique over the older LASIK methods that use a surgical blade. The all-laser LASIK technique has many benefits. First, the laser technology is both safe and accurate. The technique allows our surgeons to customize vision correction for each patient. Most people are excellent candidates.
What is it like during the procedure?
During the procedure, the surgeon uses the excimer laser to reshape the cornea, so you will hear slight clicking sounds, but you won't feel anything. The quick and painless procedure is notable for its very quick recovery period. After about an hour at our office, someone should drive you home from the procedure. You should then try to sleep to rest your eyes after the surgery. Many patients are amazed when they wake up the next day because they have incredible vision – often without the need for glasses or contact lenses. We will schedule two follow-up appointments, one within 48 hours and another one week later, to check your healing progress.
Bladeless LASIK is very safe and surgery outcomes are very successful in the vast majority of patients. We conduct an extremely thorough pre-surgical exam, and our experienced surgeons perform the procedure in our amazing surgery centers. The only way to know whether you are a candidate is to schedule an appointment with one of the best LASIK eye surgery doctors in the Annville, PA area. Come in for an initial evaluation with one of our Eye Consultants of Pennsylvania cornea specialists today.
Physician information including education, training, practice location and more.
Call 800-762-7132 or make an appointment online.