Best Lasik Eye Surgery Doctors in Wyomissing, PA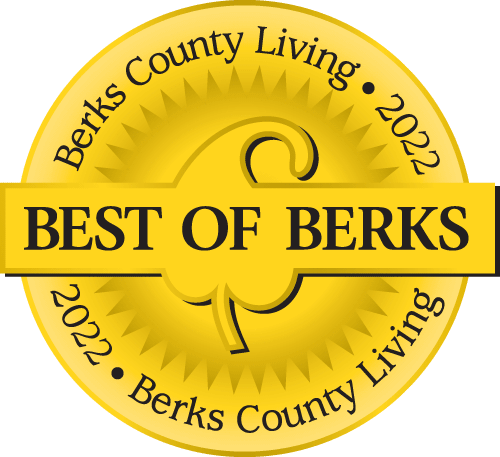 Voted Best of Berks—
eight years in a row!
If you live or work in or near Wyomissing PA, you are close to the best LASIK eye surgery doctors from the Eye Consultants of Pennsylvania. Our surgeons are highly skilled, nationally-recognized leaders in LASIK eye surgery. Our team will ensure a customized LASIK procedure to handle your unique vision correction needs.
As a team, our surgeons have 50 years of collective experience, are board-certified in corneal specialties and have additional fellowship training in the latest eye surgery techniques. Our surgical team is widely regarded as the very best LASIK surgery team in Pennsylvania. You'll be in good hands.
Bladeless LASIK Eye Surgery
Come in for an initial consultation and comprehensive eye and vision exams to determine whether LASIK is right for you. Our surgeons prefer the bladeless custom LASIK procedure because it is technologically advanced and has fewer risks and complications than older forms of LASIK.
Bladeless LASIK is also known as all-laser LASIK. In this technique, the corneal flap is created by a femtosecond laser instead of with a manual metal surgical blade. As such, many more people are candidates for the surgery because the precision that bladeless LASIK offers can be used on patients once deemed unsuitable for LASIK. For example, some patients had corneas that were too thin for traditional surgery, but with this technique, the laser can consistently produce very thin corneal flaps to treat those patients who were previously not candidates.
Once the cornea is exposed, a second laser is used to reshape the cornea to correct vision. Patients also heal much faster with the bladeless LASIK technique because it is a more precise and accurate surgery. The corneal flap is repositioned and heals naturally in place.
The surgery lasts about 30 minutes and both eyes can be corrected at the same time. Once you get home, we recommend that you rest your eyes for the remainder of the day. Most patients try to sleep a while after returning home, and upon awakening, are amazed at their new vision. We'll schedule a follow-up appointment with you within 48 hours as a quick check to ensure that your eyes are healing properly.
Could there be complications?
Complications from LASIK surgery are very rare. Many studies have proven that the bladeless technique has far fewer complications than traditional blade surgery. Some patients may experience itching, dry eye or light sensitivity immediately after surgery but these effects resolve very quickly.
Most patients are good candidates for LASIK surgery. We will tell you for sure at the initial consultation, when our professional staff will perform a comprehensive eye evaluation. If you are not a good candidate for LASIK, we'll explain why and will recommend other options for vision correction.
If you are in Wyomissing PA and have been looking for the best LASIK eye surgery doctors, look no further than Eye Consultants of Pennsylvania. We have convenient locations in Lancaster, Lebanon, Montgomery and Schuylkill counties as well. Come in today to see if the LASIK procedure is right for you. We offer a free initial consultation, so what are you waiting for? Give us a call to schedule your appointment.
Physician information including education, training, practice location and more.
Call 800-762-7132 or make an appointment online.