Best LASIK Eye Surgery Near Me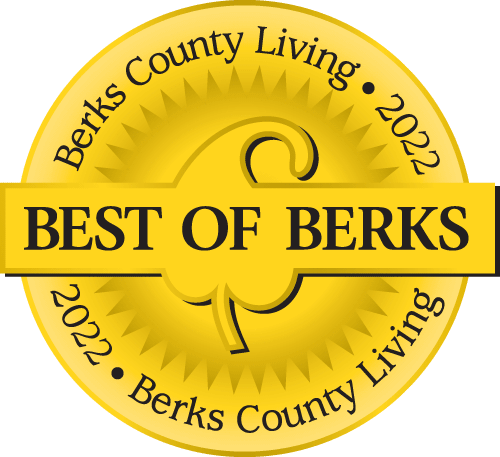 Voted Best of Berks—
eight years in a row!
When searching for the best LASIK eye surgery options near you, consider Eye Consultants of Pennsylvania. Our skilled cornea and refractive surgery specialists have a long track record of success in laser vision correction for patients in Berks County, Montgomery County, Schuylkill County, Lebanon County and beyond.
Our LASIK surgery experts, Adam J. Altman, MD, Jonathan D. Primack, MD, and Kevin J. Shah, MD have a combined 50 years of LASIK experience and are board certified and fellowship-trained cornea specialists. This means they have undergone an advanced course of training in all aspects of corneal disease and care, and will deliver the highest standard of care.
Drs. Altman, Primack and Shah prefer the Bladeless Custom LASIK technique, also called "all-laser" LASIK, and the PRK technique, which is recommended for individuals who are not optimal candidates for LASIK.
LASIK and PRK modify the curvature of your cornea using cool laser beams instead of a surgical blade. Both procedures utilize Custom Wavefront Technology and produce identical visual results.
About Bladeless Custom LASIK
LASIK is one of the world's most popular elective procedures, and about 30 million LASIK procedures have been performed worldwide. This state-of-the-art technique is the most technologically advanced and safest way of performing the procedure.
Bladeless Custom LASIK is extremely precise, requires no stitches or bandages, has a very low risk of complications, and vision improves almost immediately. More than 90% of patients enjoy vision somewhere between 20/20 and 20/40 after the procedure and are delighted with the improvement in their vision.
About PRK
PRK (photorefractive keratectomy) reshapes the surface of the cornea without cutting a flap. The excimer laser removes microscopic layers of tissue from the surface of the cornea, changing its shape and allowing light rays to focus more precisely on the retina.
In LASIK surgery, the corneal flap takes only a few days to heal, and vision usually improves quickly. In PRK, it may take up to one week for the cornea to heal and several weeks for your vision to reach its maximum sharpness.
PRK is often the safest and most effective option for patients with thin corneal tissue, flat corneas, or corneal irregularities or scars, who may not be good candidates for LASIK surgery.
Advantages of Custom Wavefront Technology
Custom Wavefront LASIK treatment offers the most technologically advanced way to restore your vision. A visual Wavefront analyzer is used to study the shape and visual characteristics of your unique eyes and improve the potential for improving your visual quality. The custom analysis is then applied directly to your cornea via the laser.
The potential benefits include:
Greater chance of achieving 20/20 vision
Greater chance of achieving better than 20/20 vision
Reduction of night vision disturbances and glare
Reduction of contrast sensitivity problems
The specialists at Eye Consultants of Pennsylvania are skilled in the very best technologies for LASIK eye surgery. We have five convenient locations near you in Blandon, Lebanon, Pottstown, Pottsville and Wyomissing, PA and would be happy to answer any questions you may have. Contact us today to schedule a free LASIK evaluation.
Physician information including education, training, practice location and more.
Call 800-762-7132 or make an appointment online.