Can LASIK Fix Astigmatism?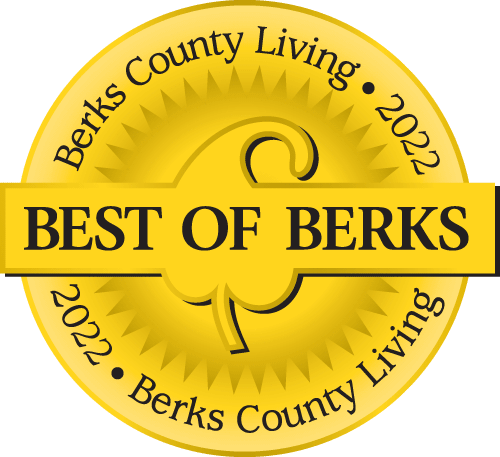 Voted Best of Berks—
eight years in a row!
All your friends are having LASIK eye surgery done, but you have astigmatism, so you are thinking that this surgery might not be an option for you. Can LASIK fix astigmatism? Yes, it can! LASIK can actually be used to perform several types of vision correction. And, fortunately for you, the fact that you are in Pennsylvania means that you can come to the experts Eye Consultants of Pennsylvania.
Bladeless Custom LASIK
While there are older forms of LASIK surgery that use a metal surgical blade, our expert surgeons use the state-of-the-art bladeless all-laser custom LASIK technique. This is truly the most advanced surgical technique in the entire field of eye surgery and uses the latest in laser technology. In fact, the procedure is so widely regarded as the best that both the Air Force and NASA have approved this procedure – and only this procedure — for their pilots and astronauts.
Like NASA and the Air Force, eye surgeons around the world praise bladeless custom LASIK for many reasons. First, both eyes can be corrected in the same surgery. Second, we can provide higher levels of vision correction because the lasers allow us to create a corneal flap that is much thinner, meaning more precise vision correction can be achieved. Last but not least, all-laser LASIK does not use a metal blade, thus lowering the risk of post-surgical infection.
With astigmatism, the cornea has hills and valleys or both flat and steep areas. People with astigmatism generally have blurry vision both near and far. Using the laser-guided LASIK technique, our surgeons can correct most cases of astigmatism. A few patients may have severe astigmatism that cannot be corrected with LASIK, but Eye Consultants of Pennsylvania can recommend other surgeries. Still, the vast majority of our astigmatism patients are good candidates and have achieved vast vision improvement with bladeless LASIK.
What is this LASIK procedure like?
Most patients expect a long, drawn-out procedure and are pleasantly surprised when they learn how fast bladeless LASIK really is. The custom bladeless LASIK surgery has three steps. Step 1: Surgeons create a corneal flap using a femtosecond precision laser. Step 2: The surgeon gently folds the flap back to expose the cornea. Step 3: The surgeon reshapes the corneal surface using an excimer laser to correct astigmatism. The laser corrects the cornea's asymmetry that is causing the vision issues. Correction of the refractive error is very quick, then we put the corneal flap back in place to heal — no stitches needed.
Prior to surgery, our team at Eye Consultants of Pennsylvania extensively prepares for your surgery day. We create a custom map of the surface of your cornea, and we use that map during surgery to guide the excimer laser to correct both the steepness and flatness of the cornea.
Bladeless LASIK is safe and effective and our surgeons are experts in the procedure. Therefore, if you have been considering LASIK eye surgery, and wondering whether bladeless custom LASIK can fix astigmatism, it can! Come talk to the LASIK specialists at Eye Consultants of Pennsylvania. We are ready to give you great vision.
Physician information including education, training, practice location and more.
Call 800-762-7132 or make an appointment online.