Cataract Doctors in Birdsboro, PA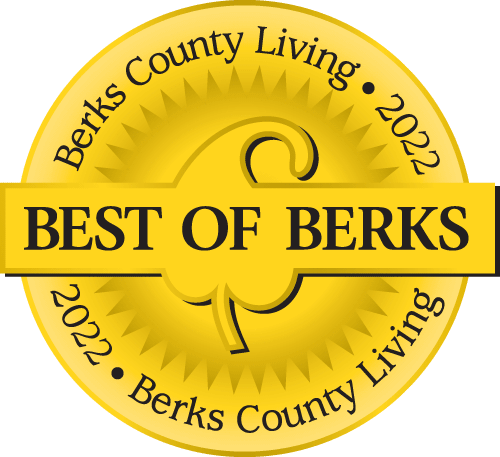 Voted Best of Berks—
eight years in a row!
Cataract surgery has advanced because of new imaging, new measurement techniques and new lenses. These days, the cataract procedure is better than ever before. Even better, for patients in Birdsboro, PA, cataract doctors are close by at Eye Consultants of Pennsylvania in our Pottstown location.
What is a cataract?
Cataracts involve a clouding of the eye lens. Cataracts are caused by protein buildup that can cause poor vision. Left uncorrected, a cataract can cause blindness, but cataracts are easily removed with cataract surgery.
What is surgery like?
During surgery, the cataract is removed and replaced with an artificial lens. Most adults will develop cataracts by age 75, so cataract surgery is likely something you will need to have at a certain point. Eye Consultants of Pennsylvania has excellent surgical tools and technology, so for the patient, this is a very safe and fairly routine surgery. The vast majority of our patients have excellent surgical outcomes and are simply amazed by their quality of vision after the surgery.
We perform cataract surgery as an outpatient procedure. The surgeon makes a small circular incision around the lens, then uses ultrasound to break up the clouded lens. Once the old lens is removed, the new lens is slipped into place. We can implant a clear lens or a lens that corrects vision.
Why surgery is important
Cataracts are one of the most significant causes of blindness worldwide. They also are responsible for significant visual impairment worldwide. Rates are declining globally, but many people still lack access to surgical care.
Cataracts are mainly found in the older population over age 60, and women are more likely than men to develop cataracts. African-Americans tend to need cataract surgery more than other races, and many doctors feel it is due to the higher rate of diabetes in the African-American population.
People with a family history are also more likely to develop cataracts, and health conditions like obesity and diabetes are also risk factors. There is a definite link between high blood sugar and cataracts, and people with diabetes tend to develop cataracts at an earlier age. Certain autoimmune diseases may increase your risk of cataracts, mainly due to prolonged use of steroid medications used to treat the autoimmune disorder. Many patients with multiple sclerosis, rheumatoid arthritis, or lupus have cataracts at an earlier age.
Lifestyle choices like smoking or excessive alcohol, or excessive sun exposure, may predispose you to cataract development.
Keep in mind that cataract surgery is one of the safest procedures you can have. The procedure is very common and is quick to perform. Patients typically have few to no complications. If you think your vision is being affected by a cataract, come see us. If driving at night has become problematic or your vision seems like you are always looking through a dirty window, you may have a cataract. At your initial consultation, our cataract specialists will examine your eyes and advise you regarding cataract surgery.
Patients in Birdsboro, PA have cataract doctors in nearby Pottstown ready to welcome you. We are just a short drive away – about 15 or 20 minutes – so we look forward to seeing you at Eye Consultants of Pennsylvania. Give us a call to schedule your cataract consultation today.
Physician information including education, training, practice location and more.
Call 800-762-7132 or make an appointment online.