Cataract Doctors in Ephrata, PA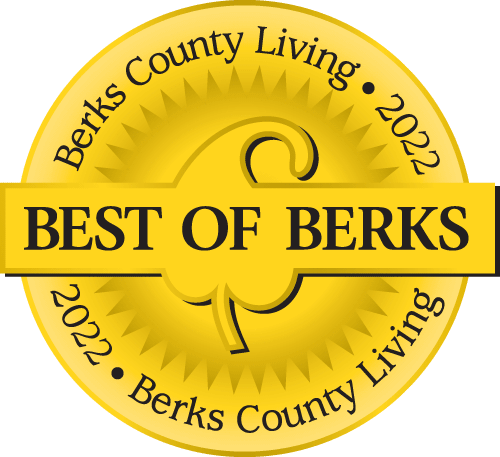 Voted Best of Berks—
eight years in a row!
If colors look duller and your vision appears as if you are looking through a dirty window, you may have a cataract. If that is the case, you will need a cataract surgeon. How do you know what qualities to look for in a surgeon? This article explores the four main points you should look for, but for patients in Ephrata PA, cataract doctors are close by in Wyomissing at Eye Consultants of Pennsylvania.
Cataracts are a natural condition of aging and not a disease. By age 60, you may have started developing cataracts in one or even both eyes. As we age, proteins in the eye break down. The proteins deposit on the eye lens and cloud vision. Surgery is the only way to repair a cataract, so you will need a surgeon. Here's what to look for.
Experience
Our Eye Consultants of Pennsylvania surgeons have many years of experience. Our practice is the leading eye care practice in the Ephrata PA region, and we have over 20 experienced doctors and a team of over 100 eye care professionals. Our surgeons not only specialize in cataract surgery, but also in other surgeries like refractive and oculoplastic surgeries. Our doctors are also specialists in eye disease such as retinal and corneal diseases, glaucoma, macular degeneration and diabetic eye care.
Our physicians are well known and well respected for their training and expertise. We have experience you can trust. Cataract surgery is safe, but you want someone who has many years of experience and who has performed hundreds of these surgeries. Be sure to talk to family and friends who have had cataract surgery. Chances are, one of our Eye Consultants of Pennsylvania surgeons was his or her doctor. It helps having a recommendation from a trusted source. It puts you at ease.
Technology
During cataract surgery, the surgeon will remove the cloudy lens and replace it with an artificial lens called an intraocular lens (IOL). We prefer the laser cataract surgery method, which eliminates the use of a traditional scalpel. We get much more accurate results with the laser technique, and your healing is faster as well. We can even use an IOL that is designed to correct vision — nearsightedness, farsightedness and even astigmatism.
Know that cataract surgery is one of the safest and fastest procedures you can have. We want our patients to have the utmost best surgical experiences. We provide an extensive pre-surgical evaluation and exam, and will answer all your questions. If you want vision correction in addition to cataract removal, we will make a detailed assessment to choose the most appropriate IOL for your unique needs.
Early on, a cataract may not impact vision very much and we may be able to make more frequent adjustments to your eyeglasses or contact lens prescription. Eventually, you will need surgery to repair the cataract, and at that time, we hope you will consider seeing one of our expert surgeons at Eye Consultants of Pennsylvania. For patients in Ephrata PA, cataract doctors are less than a 30 minute drive away at our nearby Wyomissing location. Give us a call today. If you need surgery, put your mind at ease by choosing one of our great surgeons.
Physician information including education, training, practice location and more.
Call 800-762-7132 or make an appointment online.