Cataract Doctors in Lebanon, PA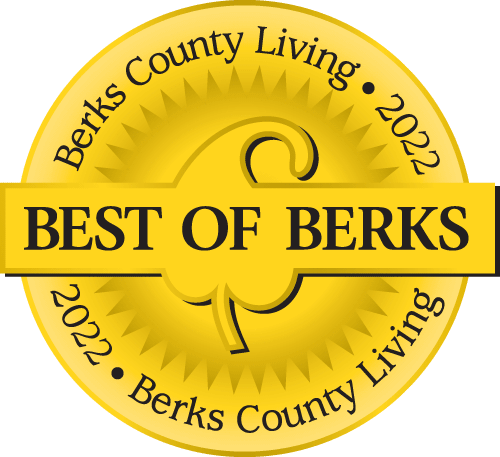 Voted Best of Berks—
eight years in a row!
If you are looking for the best cataract doctors in or near Lebanon, PA, we invite you to review the impeccable skills and credentials of the cataract specialists at Eye Consultants of Pennsylvania.
We are the leading ophthalmology practice in the region, with five convenient locations in Wyomissing, Pottsville, Pottstown, Lebanon, and Blandon. All of our cataract doctors are board certified by the American Board of Ophthalmology and fellowship-trained. They utilize the most advanced specialized instruments and equipment to analyze and optimize the outcome of every cataract procedure.
Our highly skilled cataract surgeons include:
Christina Lippe, MD, who received her medical degree from the Pennsylvania State University College of Medicine and performed her ophthalmology residency at the University of Oklahoma.
Abhishek Nemani, MD, who received his medical degree from the State University of New York Upstate Medical University in Syracuse and was fellowship-trained in at the prestigious Scheie Eye Institute at the University of Pennsylvania.
Kevin J. Shah, MD, who received his medical degree from SUNY Upstate Medical University and received his fellowship training at the Cincinnati Eye Institute at the University of Cincinnati.
What is a Cataract?
A cataract is a clouding of the eye's naturally clear lens. When the natural lens becomes cloudy, vision quality is diminished. Many people describe it as similar to looking through a foggy car window or a piece of waxed paper.
During cataract surgery, the cloudy natural lens of your eye is removed and replaced with a clear artificial lens, called an intraocular lens implant (IOL), which can dramatically improve your ability to see clearly.
If you think you may have a cataract, it's important to visit Eye Consultants of Pennsylvania for evaluation and diagnosis. Sometimes, a condition that seems to be a cataract may actually be another problem altogether.
Types of Cataract Lenses
Today, there are several options when it comes to intraocular lenses (IOLs). They include monofocal, multifocal, toric, and accommodating lenses. Each one works differently to help achieve your vision correction goals. Your cataract doctor's experience with each of these lenses will help you obtain the right lens for your eyes.
Monofocal –A Monofocal Lens is a single-distance lens and the most basic of the available IOLs. With this lens, you may be able to drive without needing glasses, but most individuals require glasses after surgery for near, intermediate and distance vision.
Multifocal –If your goal is to be less dependent on distance or reading glasses, consider a Multifocal or Pseudo-Accommodating Lens. These new-technology IOLs correct for all distances and can give you good near and far vision.
Toric – Unlike eyeglasses, standard IOLs cannot correct astigmatism (an irregularly shaped cornea). A Toric Lens corrects astigmatism and can help patients who have worn glasses their whole life see much clearer in the distance — often without the aid of glasses.
Accommodating – Accommodating IOLs are designed to help patients see clearly at varying distances without bifocals or reading glasses. According to clinical studies, the vast majority of patients who choose this IOL report that they never have to wear glasses for tasks such as driving, watching TV, using their cell phone or computer, and reading magazines, price tags and menus.
The First Step
If you think that you might have a cataract or you've been told that you already have one, a careful exam by one of our specialists is the first step.
The doctors at Eye Consultants of Pennsylvania use very specialized equipment — and years of training and experience — to examine your eyes and check for the presence of cataracts. If you do have symptomatic cataracts, your doctor will personally sit and discuss with you the health of your eyes, how your cataracts are affecting your vision, and what treatment options are available.
Get in touch with the cataract doctors at Eye Consultants of Pennsylvania in Lebanon, PA, to schedule an evaluation. We would be delighted to answer any questions you may have and help restore the clarity and crispness in your vision.
For an appointment, call toll-free 1-800-762-7132.
Physician information including education, training, practice location and more.
Call 800-762-7132 or make an appointment online.