Cataract Doctors in Pottsville, PA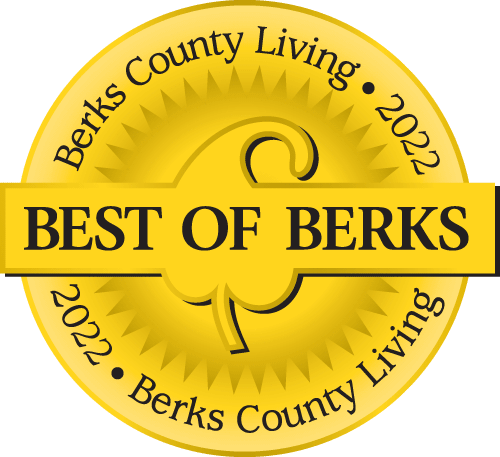 Voted Best of Berks—
eight years in a row!
When you are looking for highly skilled cataract doctors in the Pottsville, PA area, get in touch with Eye Consultants of Pennsylvania. We offer you a nationally-recognized team of specialized ophthalmologists, ophthalmic surgeons and eye care professionals who have been trained by some of the most respected medical facilities in the world.
Our services include the most advanced cataract surgery, including the latest multi-focal and accommodative intraocular lenses, medical and surgical care of retina and vitreous diseases, LASIK and cornea procedures, pediatric and adult strabismus surgery for crossed eyes, medical and surgical treatment of glaucoma, all types of contact lenses and complete/comprehensive eye care.
The team of cataract specialists at Eye Consultants of Pennsylvania has undergone extensive training at the world's most prestigious hospitals and universities and brings you decades of experience. They include:
About Cataracts and Cataract Surgery
A cataract is a clouding of the eye's naturally clear lens. When the natural lens becomes cloudy, vision quality is diminished. Many people describe it as similar to looking through a foggy car window or a piece of waxed paper.
Cataract surgery is the only way to remove a cataract and restore clear vision. During surgery, the cloudy natural lens of your eye is removed and replaced with a clear artificial lens called an intraocular lens implant (IOL). Unlike a contact lens, it is placed permanently inside the eye. It cannot fall out, does not require cleaning, and you will not even notice that it's there.
Depending on your specific vision needs, there are several types of lens implants your cataract specialist might suggest. They include monofocal, multifocal, toric, and accommodating lenses. Each one works in a different way to help achieve vision correction goals. Ultimately, your doctor will know which lens is best suited for your eye and can help you choose the best option.
If you think you may have a cataract, it's important to visit our offices for evaluation and diagnosis. Sometimes, a condition that seems to be a cataract may actually be another problem altogether.
The cataract doctors at Eye Consultants of Pennsylvania have provided high-quality eye care to thousands of residents of Pottsville, PA, and the region. Get in touch with us today to schedule an evaluation and let us help you restore your good vision.
For an appointment, call toll-free 1-800-762-7132.
Physician information including education, training, practice location and more.
Call 800-762-7132 or make an appointment online.