Cataract Doctors in Reading, PA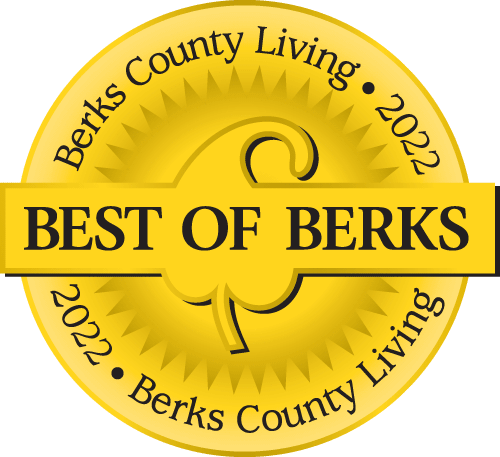 Voted Best of Berks—
eight years in a row!
The doctors at Eye Consultants of Pennsylvania provide state-of-the-art cataract care in Reading, PA, using the latest techniques and innovations.
The cataract specialists at Eye Consultants of Pennsylvania are all board certified by the American Board of Ophthalmology, fellowship-trained and continually update their skills and knowledge to offer patients the latest advancements in eye care and safety.
They have received their training from some of the most respected medical schools in the world, including:
Symptoms of Cataracts
You may have a cataract is you are experiencing cloudy or blurred vision; sensitivity to sunlight; glares and halos around bright lights (especially when driving); increasingly poor night vision; fading or yellowing of colors that were once vivid; or difficulty with daily activities, such as reading, watching TV and golfing.
If it turns out that you do have a cataract, you are not alone. According to Prevent Blindness America, more than 24 million Americans age 40 and older have at least one cataract. By age 80, more than half of all Americans will have them. Worldwide, cataracts are the leading cause of reversible vision impairment and blindness.
Restore Your Good Vision
The only way to "cure" a cataract is with surgery. The good news is that the surgery is one of the safest and most successful procedures performed in the world, is virtually painless and offers a quick recovery. Consequently, more than 3 million cataract surgeries are performed each year in the U.S.
Most cataract surgeries are done on an outpatient basis. The surgeon will remove the natural lens of your eye which has become cloudy and replace it with a clear artificial lens called an intraocular lens implant (IOL). You will never feel the intraocular lens or even know it's there.
The entire surgery takes about 15 minutes, although there are some pre-surgery preparations and a short recovery period afterward, so you can expect to be in the surgery center for 1 ½ or 2 hours.
Next Steps
To find out if you have a cataract or to get more information about cataract surgeons and treatment options, visit Eye Consultants of Pennsylvania. We are the leading ophthalmology practice in the region, , with five convenient locations in Wyomissing, Pottsville, Pottstown, Lebanon, and Blandon.
Unless your blurred vision is having a significant impact on your lifestyle, there is no reason to rush into cataract surgery. Your cataract doctor will examine your eyes, discuss the latest options in treatment and lens technology, and help you decide if it is the right time to restore your clear vision.
There are some reasons to consider having cataract surgery sooner than later. Patients who elect to have cataract surgery are at a lower risk of accidental falls and are able to drive with greater safety.
If you believe you may have a cataract, have your eyes examined by the best cataract doctors in Reading, PA, at Eye Consultants of Pennsylvania. Get in touch with us today to schedule an evaluation and find out more about the treatment options.
For an appointment, call toll-free 1-800-762-7132.
Physician information including education, training, practice location and more.
Call 800-762-7132 or make an appointment online.