Cataract Eye Surgery Centers in Reading, PA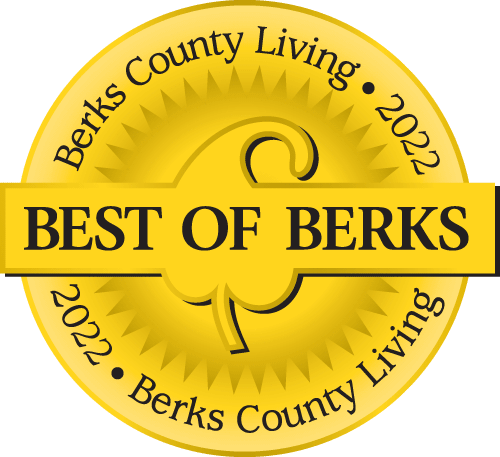 Voted Best of Berks—
eight years in a row!
Cataracts are a natural part of aging, so they can't be prevented. If you are over 60, your eyes may have already formed an early-stage cataract. By the time you reach age 75, your cataract may have become significant enough to cloud your vision. Surgical cataract removal is the remedy, and there is no better place than Eye Consultants of Pennsylvania. If you are in Reading, PA, our cataract eye surgery centers are in nearby Wyomissing at 1 Granite Point Drive.
Cataract treatment
You can have a cataract in one or both eyes. When your cataract is at an early stage, we will usually make more frequent adjustments to your eyeglasses or contact lens prescription to adjust your vision as the cataract forms and grows. Surgery will eventually be needed when the cataract becomes significant enough to interfere with vision. Many of our patients first begin having trouble with night vision, particularly when driving. They also notice issues with computer work or reading.
Proteins in the eye begin to break down as a natural part of aging. Over time, these proteins clump onto the lens, growing significant enough to interfere with vision eventually. The proteins on the lens scatter light instead of allowing light to focus on the lens. This scatter creates vision issues and problems with daily tasks like reading or watching TV. Many of our patients say their vision looks muted or looks like they are looking through a dirty window.
What can I expect after cataract surgery?
When the protein deposits become significant enough, we will likely suggest surgery at that time. Our Eye Consultants team will perform a detailed eye exam and thorough assessment to determine your suitability for surgery.
Cataract surgery is easy and straightforward. We perform it as an outpatient procedure right in our Wyomissing office. If you have cataracts in both eyes, we will operate on one eye and a few weeks later, we can correct the other eye. We schedule several post-operative eye exams to assess your healing progress. Our surgeons prefer laser-assisted technology to remove the lens with the cataract. We then place a permanent lens called an intraocular lens (IOL). This can be a clear lens or a vision correction lens to fix nearsightedness, farsightedness, and even astigmatism. We do a detailed lens assessment, and our professionals will select the best lens for your unique needs. Lens implants have come a long way and are very advanced these days.
Our goal is for you to have a stress-free surgical experience and amazing vision. We extensively prepare before and monitor you after surgery to ensure your healing is progressing well. You'll go home with eye drop medications and detailed instructions regarding how to care for your eyes.
Be our next new patient
Cataract surgery is a very effective surgery. Our patients are delighted with their post-cataract vision. If you are in Reading, PA, our cataract eye surgery centers are in nearby Wyomissing at 1 Granite Point Drive. We want you to be our next Eye Consultants patient. Give us a call today.
Physician information including education, training, practice location and more.
Call 800-762-7132 or make an appointment online.