Cataract Specialist in Annville, PA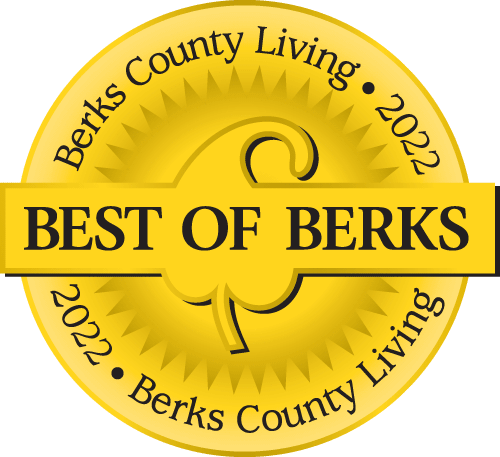 Voted Best of Berks—
eight years in a row!
If you live or work in Annville, PA and think you may have a cataract, a highly qualified specialist at Eye Consultants of Pennsylvania can help.
Eye Consultants of Pennsylvania is the leading ophthalmology practice in Berks, Lancaster, Lebanon, Montgomery and Schuylkill counties, and has five convenient locations to serve you in Lebanon, Wyomissing, Pottsville, Pottstown and Blandon, including our newest office at 770 Norman Drive in Lebanon.
Our Cataract Team
The cataract specialists at Eye Consultants of Pennsylvania are all board certified by the American Board of Ophthalmology and continually update their skills and knowledge to offer patients the latest advancements in eye care.  Several are available to provide complete cataract diagnosis and treatment in our Lebanon office.
How Will You Know if You Have a Cataract?
At first, you may not know. You may think you simply need better lighting or stronger glasses to see more clearly.
Cataracts are not usually painful, but you may experience more sensitivity to light, glare, and halos around lights (especially oncoming headlights), and have an increasingly difficult time driving at night. You may also notice that colors are not as vivid as they used to be or that you have more trouble reading, working on the computer, watching TV and so on.
An eye examination by one of our specialists is the first step to solving the problem. The experienced doctors at Eye Consultants of Pennsylvania use specialized equipment to examine your eyes and check for the presence of cataracts.
About Modern Cataract Surgery
Cataract surgery has been performed for many years using various different methods, but modern cataract surgery has come a long way in just the last decade.
No injections: In the past, anesthesia was injected into the eye to numb the area. On rare occasions, the needle could damage the optic nerve or the eye itself. Today, our cataract specialists use anesthetic eye drops. This type of anesthesia allows patients to see well almost immediately. It is also beneficial for patients who take blood thinners.
No stitches: Most cataract surgeries today are performed using ultrasound (high frequency sound waves) to soften the cloudy lens, remove it through a tiny incision, and replace it with an artificial intraocular lens (IOL). In most cases, no stitches are required because the self-sealing incision is so small. And, because there are no uncomfortable stitches to care for, there are fewer post-surgery restrictions on your activities.
No glasses: The latest artificial lens implant technologies make it possible for many patients to see well up-close and at a distance without the need for glasses. Although glasses may still be necessary on occasion for the finest vision, patients who choose our newest high-tech lenses are pleased to be free from the inconvenience of wearing glasses. You and your doctor will decide which lens is best for you.
To find out if you have a cataract or to get more information about treatment options for patients in Annville, PA, contact a cataract specialist at Eye Consultants of Pennsylvania in Lebanon today to schedule an evaluation.
Physician information including education, training, practice location and more.
Call 800-762-7132 or make an appointment online.