Cataract Specialist Shillington, PA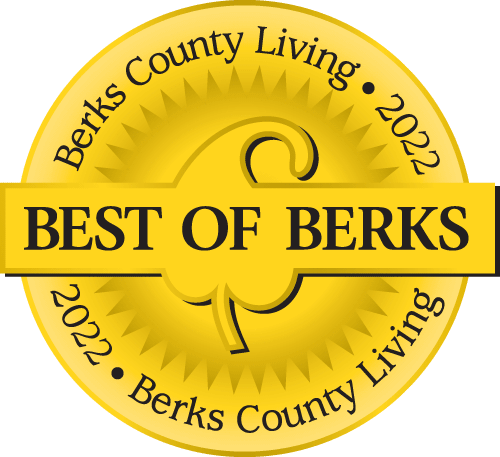 Voted Best of Berks—
eight years in a row!
Are you a resident of Shillington, PA who is age 60 or older? If so, chances are you have a cataract. Most people have early-stage cataracts by age 60. By age 75, most people's cataracts begin interfering with vision. Cataracts cannot be prevented, but the condition can receive the utmost care from an Eye Consultants of Pennsylvania cataract specialist in Wyomissing, PA.
How are cataracts treated?
With early-stage cataracts, our cataract specialists can continue to adjust your vision prescription to change your eyeglasses or contact lenses as your cataracts grow. Cataract surgery is the only way to fix a cataract, and surgery is eventually needed. Our Shillington cataract specialist recommends patients have the surgery when the cataract begins to significantly affect vision. Our patients typically began having trouble with night driving, or they have issues with reading or working on the computer.
Cataracts form because natural proteins in the eye begin to break down and clump onto the lens. Over time, the protein deposits grow and disrupt vision. Specifically, the protein deposits make light scatter instead of properly focusing light on the lens, so vision is affected. This light scattering effect creates issues for daily tasks like driving, reading and watching television.
When the time comes for surgery, our Eye Consultants team will do a thorough assessment to determine whether you are a good surgical candidate.
What can I expect after cataract surgery?
Cataract surgery is an outpatient procedure involving the use of a bladeless laser-assisted technology to remove the clouded lens and replace it with an intraocular lens (IOL) implant which serves as a permanent lens replacement. Today's modern artificial lenses are technologically advanced to the point that we can fit you with a unique lens to correct any type of vision issue: nearsightedness, farsightedness, and even astigmatism. Our expert team will select the most appropriate lens to suit your particular vision need.
Our cataract specialists have the singular goal of wanting you to have amazing vision correction while at the same time having a pleasant surgical experience. Our team does extensive pre-surgical preparation by taking detailed measurements to fit your IOL implant. After surgery, we monitor your post-surgical progress. We send you home with instructions and eye drop medications, and we ask that for a few days, you restrict your normal activities while your eye heals. If you have cataracts in both eyes, we can perform surgery on your other eye as soon as the first one heals. We schedule several post-operative eye exams to assess your healing progress.
A safe and effective surgery
If you live or work in Shillington, you can expect a safe, quick, painless cataract surgery at Eye Consultants of Pennsylvania in Wyomissing, PA. The procedure is one of the most frequently performed surgeries around the world, and it is very effective at removing your cataract and restoring your vision. Our highly skilled cataract specialists are standing by, and they want you to be our next patient. Give us a call today.
Physician information including education, training, practice location and more.
Call 800-762-7132 or make an appointment online.