Cataract Surgeons in Your Area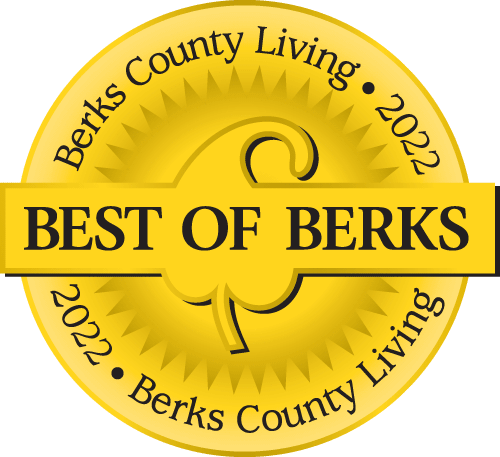 Voted Best of Berks—
eight years in a row!
Are you experiencing blurred vision? Do you have glare, especially at night? Are you having difficulty with your vision while reading? All of these are early signs of cataracts. Cataracts must be repaired by surgery, and if you need a surgeon, there are cataract surgeons in your area at Eye Consultants of Pennsylvania.
What are cataracts?
Most people think that cataracts are an eye disease, but they're not caused by a disease. Cataracts form from a natural protein breakdown in the eye — a breakdown that is a normal part of the aging process. Over time, these proteins break down, accumulate, and build up on the eye lens. As a result, vision seems cloudy and opaque. Under normal conditions, with no cataract, the lens focuses light on the back of the eye to produce clear vision. When a cataract forms on the lens, the protein buildup scatters light and vision becomes distorted.
Quite a few of our patients say they seem like they are looking through a dirty, greasy window. Most patients experience this blurry vision and also have glare when looking at lights or headlights at night. Color vision is also muted with a cataract; colors seem more dull and much less vibrant.
Keep in mind that cataracts do develop slowly over time. A cataract can begin forming at age 40, and are very common by age 65. A cataract can form in one or both eyes. When a cataract is in the early stages, eye doctors can diagnose cataracts through an eye exam. Our eye care team will monitor the cataract growth over time. We can make more frequent eyeglasses prescription changes, but when the cataract begins to interfere with daily activities like reading or driving, our surgeons will usually want to proceed with cataract surgery to repair the issue.
Cataract treatment
Surgery is the remedy for a cataract. The surgeon will remove the cataract-clouded lens and replace it with a new artificial lens called an intraocular implant (IOL). This lens can be clear or even have vision correction built in.
It is important to remember that a person can have a cataract for years without noticing it. This is why it is important to have annual eye exams to monitor cataract progression. Surgery may not even be needed for many years, but when it is, you can trust our excellent team. We are highly renowned in Pennsylvania. Cataract surgery is one of the easiest, safest and most effective surgeries you can have.
Cataracts are a very common issue. Approximately 30 million Americans are dealing with cataracts. If you have difficulty with any of the above described symptoms, you may have a cataract. Clear vision is essential for all of these activities, so if you suspect you have a cataract, come see our experienced cataract surgeons in your area. Eye Consultants of Pennsylvania have several convenient locations. One of them is sure to be near your home or work. Give us a call today. We sincerely want you to be our next patient, and we look forward to speaking with you soon.
Physician information including education, training, practice location and more.
Call 800-762-7132 or make an appointment online.