Cataract Surgeons in Pottsville, PA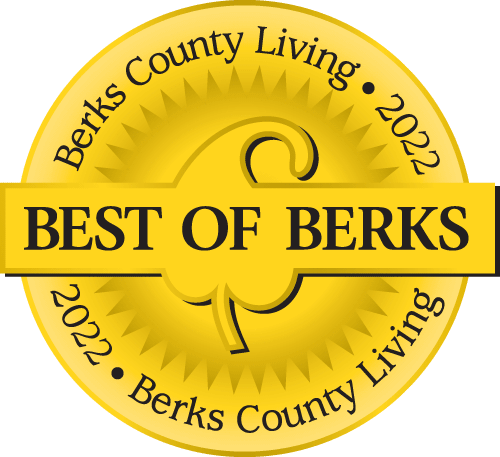 Voted Best of Berks—
eight years in a row!
The cataract surgeons at Eye Consultants of Pennsylvania in Pottsville, PA have performed thousands of successful cataract surgery procedures. We are the leading ophthalmology practice in the region, and have four other convenient locations in Wyomissing, Pottstown, Lebanon, and Blandon.
Our skilled cataract specialists are board certified by the American Board of Ophthalmology. They utilize the most advanced specialized instruments and equipment to analyze and optimize the outcome of every cataract procedure.
Cataracts are a common eye problem that is most often associated with the aging process. If you think you may have a cataract, make an appointment today with one of the cataract specialists at Eye Consultants of Pennsylvania to find out about surgery and other treatment options.
If it turns out that you do have a cataract, you are not alone. According to Prevent Blindness America, more than 24 million Americans age 40 and older have at least one cataract. By age 80, more than half of all Americans will have them. Worldwide, cataracts are the leading cause of reversible vision impairment and blindness.
As we age, our hair turns gray, our hearing declines, our arteries harden, our bones weaken, our memory fades, and cataracts cause our vision to become cloudy. In most cases, cataracts are age-related, but there can be other causes:
Congenital conditions (Some babies are born with cataracts or develop them at a very young age.)
Disease (diabetics are at higher risk for cataracts)
Medications (most commonly corticosteroids)
Eye injury or trauma (even a minor injury from long ago)
Unprotected exposure to ultraviolet (UV) light and radiation
At first, you may not even know you have a cataract. They're not usually painful, but you may experience more sensitivity to light, halos and glare around lights (especially oncoming headlights), and have a hard time driving at night. You may also notice that colors are not as vibrant as they once were or that you have more trouble reading, watching TV, or doing work on the computer.
The only way to "cure" a cataract is with surgery. Cataract surgery is one of the safest surgeries performed in the U.S. today, with a success rate that exceeds 95%. The procedure is quick, most patients experience little or no discomfort, and clear vision is usually restored within a few days. Another benefit of cataract surgery is that the original cataract can never come back.
There is no reason to rush into cataract surgery, however, unless your blurred vision is having a significant impact on your lifestyle. But there are some reasons you may want to consider doing it sooner than later; patients who elect to have cataract surgery have fewer falls resulting in hip fractures and are able to enjoy better driving performance.
To find out if you have a cataract or to get more information about cataract surgeons and treatment options in Pottsville, PA, get in touch with Eye Consultants of Pennsylvania today to schedule an evaluation.
Our highly skilled cataract surgeons include:
Adam Altman, MD, who received his medical degree from the University of Massachusetts Medical School and was fellowship-trained at the prestigious Wills Eye Hospital.
Katherine Hu, MD, who graduated from the University of Virginia School of Medicine and performed her ophthalmology residency at the prestigious Wilmer Eye Institute at Johns Hopkins.
Christina Lippe, MD, who received her medical degree from the Pennsylvania State University College of Medicine and performed her ophthalmology residency at the University of Oklahoma.
Mehul H. Nagarsheth, MD, who received his medical degree from Drexel University College of Medicine and completed his glaucoma fellowship at Tufts New England Eye Center and Ophthalmic Consultants of Boston.
Abhishek Nemani, MD, who received his medical degree from the State University of New York Upstate Medical University in Syracuse and was fellowship-trained in at the prestigious Scheie Eye Institute at the University of Pennsylvania.
Jonathan Primack, MD, who received his medical degree from Washington University School of Medicine and completed a Cornea, External Disease, and Refractive Surgery Fellowship at the Massachusetts Eye & Ear Infirmary at Harvard Medical School.
Kevin J. Shah, MD, who received his medical degree from SUNY Upstate Medical University and received his fellowship training at the Cincinnati Eye Institute at the University of Cincinnati.
We would be delighted to answer any questions you may have and help restore the clarity and crispness in your vision. For an appointment, call toll-free 1-800-762-7132.
Physician information including education, training, practice location and more.
Call 800-762-7132 or make an appointment online.