Cataract Surgery Ephrata PA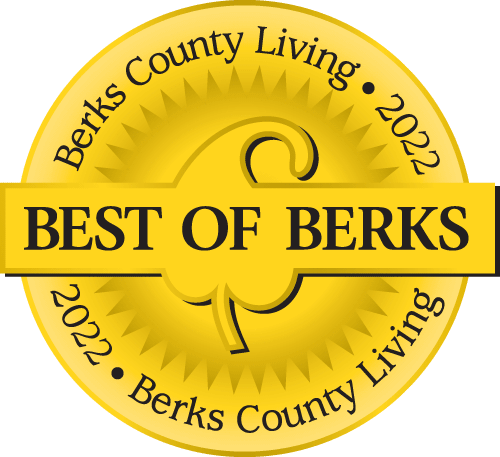 Voted Best of Berks—
eight years in a row!
The mission of Eye Consultants of Pennsylvania is to deliver the highest quality eye care resulting in the best cataract surgery outcomes for residents of Ephrata, Lebanon, Lancaster, Berks County and Schuylkill County, PA.
Our cataract specialists are Board Certified and have been trained by some of the most respected medical facilities in the world, including Duke University Medical Center in Durham, the Scheie Eye Institute in Philadelphia, the Massachusetts Eye & Ear Infirmary at Harvard Medical School in Boston, Wills Eye Hospital in Philadelphia, and the Wilmer Eye Institute at Johns Hopkins in Baltimore.
Eye Consultants of Pennsylvania is the leading ophthalmology practice in the region, with five convenient locations in Wyomissing, Pottsville, Pottstown, Lebanon and Blandon. Patients can expect the highest level of safety for cataract surgery in our state-of-the-art surgical suites.
You may not actually know you have a cataract at first. They're not usually painful, but you may experience more sensitivity to light, halos around lights (especially oncoming headlights), and have a hard time driving at night. You may also notice that colors are not as vivid as they used to be or that you have more trouble reading, working on the computer, watching TV and so on.
An eye examination by one of our specialists is the first step to solving the problem. The experienced doctors at Eye Consultants of Pennsylvania use specialized equipment to examine your eyes and check for the presence of cataracts.
If you do have a cataract that's affecting your lifestyle and normal daily activities, it may be time to have it removed so that you can get back to enjoying life with clear vision. Here are answers to a few of the common questions our patients ask about cataract surgery.
Frequently Asked Questions about Cataract Surgery
Q: Does cataract surgery hurt?
A: Thanks to anesthetic eye drops and medications to help you relax, most patients experience minimal discomfort. It is normal to have some sensitivity or itchiness for the first day or two after surgery, but severe pain is rare.
Q: Will I be asleep for the surgery?
A: No. Cataract surgery is very quick, so it isn't necessary to put you to sleep with general anesthesia. Instead, your doctor will use anesthetic eye drops to numb the eye, and you will be awake during surgery.
Q: I have cataracts in both eyes. Can surgery be done on both at the same time?
A: No, only one eye can be operated on at a time. Typically, surgery on the second eye can be done one or two weeks after the first eye. Healing is different for every patient, so talk to your doctor about what will be best for you.
Q: How long will I be in surgery?
A: The surgery itself usually lasts less than 10 minutes. However, there will be some pre-surgery preparations and a short recovery period afterward, so you can expect to be in the surgery center for 1 ½ or 2 hours.
Q: Can I drive myself to and from the surgical center on the day of surgery?
A: No. After surgery, your vision will most likely be blurry for a short time and you will not be able to drive. You must arrange for a friend or family member to drive you home.
Q: How long will it be before I can see after surgery and resume normal activities?
A: Each eye is unique, but most people see well enough to drive the day after surgery. You should also be able to resume reading and watching TV by the next day and return to work within two days to one week. Ask your doctor if you have questions about exercise and other activities.
The specialists at Eye Consultants of Pennsylvania have performed hundreds of successful cataract surgery procedures for residents of Ephrata, PA. Our highly skilled cataract surgeons include:
Christina Lippe, MD, who received her medical degree from the Pennsylvania State University College of Medicine and performed her ophthalmology residency at the University of Oklahoma
Abhishek Nemani, MD, who received his medical degree from the State University of New York Upstate Medical University in Syracuse and was fellowship-trained in at the prestigious Scheie Eye Institute at the University of Pennsylvania.
Kevin J. Shah, MD, who received his medical degree from SUNY Upstate Medical University and received his fellowship training at the Cincinnati Eye Institute at the University of Cincinnati.
We are happy to answer any questions you may have to put your mind at ease. Get in touch with us today to schedule an evaluation and start enjoying clear vision again.
For an appointment, call toll-free 1-800-762-7132.
Physician information including education, training, practice location and more.
Call 800-762-7132 or make an appointment online.