Cataract Surgery Schuylkill County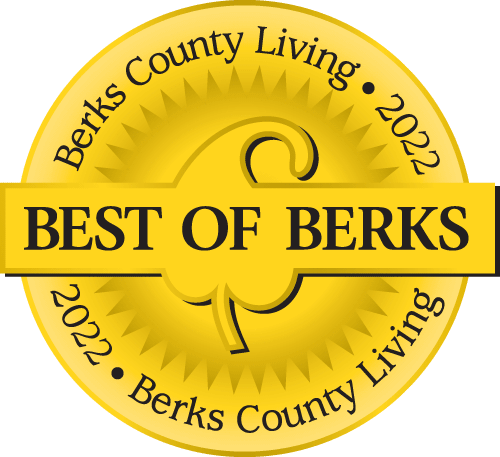 Voted Best of Berks—
eight years in a row!
Cataracts are a leading cause of vision loss in people age 55 and older. If you are a resident of Schuylkill County and think you may need cataract surgery, the specialists at Eye Consultants of Pennsylvania can provide you with information about available treatment options.
We are the leading ophthalmology practice in the region. All of our doctors are Board Certified and our services span the full range of eye care. We have five convenient locations in Wyomissing, Pottsville, Pottstown, Lebanon and Blandon, and offer the latest in cataract surgery treatment and technology.
Cataracts are a very common eye problem; so common, in fact, that at least 24 million Americans age 40 and older have at least one cataract and half of us will have them by the time we reach the age of 80.
What is a Cataract?
A cataract is a clouding of the lens inside the eye which leads to a decrease in clear vision. The lens is made up of water and proteins. As we age, those proteins break down and clump together on the lens, preventing light from passing through easily to the retina. This causes blurry images to be transmitted to the retina.
Cataracts are not caused by overusing your eyes, and they do not spread from one eye to the other. It is possible that you may not even realize you have a cataract. They grow very slowly and may not affect your vision in the early stages.
Cataracts may also develop as a result of family history, eye injury or trauma, eye diseases, medications such as steroids, medical conditions such as diabetes, and long-term, unprotected exposure to UV light.
How are Cataracts Treated?
There is no medication, laser treatment or exercise routine that can make a cataract go away. Cataract surgery is the only way to remove a cataract and restore clear vision.
But cataract surgery is one of the most successful and safest procedures performed in the world. It is a quick outpatient procedure which involves removal of the clouded lens through a tiny surgical incision and replacing it with an artificial intraocular lens (IOL) to restore clear vision.
How Will You Know if You Have a Cataract?
At first, you may not know. You may think you simply need better lighting or stronger glasses to see more clearly.
Cataracts are not usually painful, but you may experience more sensitivity to light, glare, and halos around lights (especially oncoming headlights), and have an increasingly difficult time driving at night. You may also notice that colors are not as vivid as they used to be or that you have more trouble reading, working on the computer, watching TV and so on.
An eye examination by one of our specialists is the first step to solving the problem. The experienced doctors at Eye Consultants of Pennsylvania use specialized equipment to examine your eyes and check for the presence of cataracts.
Our highly skilled cataract surgeons include:
Adam Altman, MD, who received his medical degree from the University of Massachusetts Medical School and was fellowship-trained at the prestigious Wills Eye Hospital.
Katherine Hu, MD, who graduated from the University of Virginia School of Medicine and performed her ophthalmology residency at the prestigious Wilmer Eye Institute at Johns Hopkins.
Christina Lippe, MD, who received her medical degree from the Pennsylvania State University College of Medicine and performed her ophthalmology residency at the University of Oklahoma.
Mehul H. Nagarsheth, MD, who received his medical degree from Drexel University College of Medicine and completed his glaucoma fellowship at Tufts New England Eye Center and Ophthalmic Consultants of Boston.
Abhishek Nemani, MD, who received his medical degree from the State University of New York Upstate Medical University in Syracuse and was fellowship-trained in at the prestigious Scheie Eye Institute at the University of Pennsylvania.
Jonathan Primack, MD, who received his medical degree from Washington University School of Medicine and completed a Cornea, External Disease, and Refractive Surgery Fellowship at the Massachusetts Eye & Ear Infirmary at Harvard Medical School.
Kevin J. Shah, MD, who received his medical degree from SUNY Upstate Medical University and received his fellowship training at the Cincinnati Eye Institute at the University of Cincinnati.
If you do have a cataract, the doctor will talk to you about how the cataract is affecting your vision and what can be done to improve your vision. If the cataract is not keeping you from doing the things you enjoy, you may decide to postpone surgery until it begins to affect your lifestyle and normal daily activities.
Cataract surgery is painless for most people and very precise. To find out if you have a cataract or to get more information about treatment options in Schuylkill County, contact us today to schedule an evaluation.
For an appointment, call toll-free 1-800-762-7132.
Physician information including education, training, practice location and more.
Call 800-762-7132 or make an appointment online.