Cataract Treatment in Lebanon, PA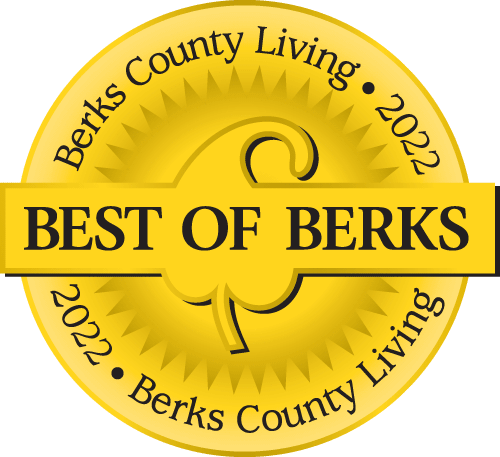 Voted Best of Berks—
eight years in a row!
All your friends are having cataract surgery. You know you need the surgery, and you want results like your friends who say they wish they had done the surgery sooner because their vision is so improved. Look no further than the cataract specialists at Eye Consultants of Pennsylvania in Lebanon, PA. We offer the latest advancements in cataract care.
Our Team
All of the highly trained surgeons at Eye Consultants of Pennsylvania are board-certified as cataract specialists with the American Board of Ophthalmology. Our surgeons work hard to continually keep their skills and knowledge up to date, so you can rest assured that we offer patients the latest in eye care.
More About Cataracts
At first, most patients do not even notice they have a cataract. After all, cataracts are not painful. Over time, most people begin to notice that colors are more dull or muted and not as vibrant as they once were. Many patients begin having difficulty reading or watching TV or working on a computer.
Common symptoms are blurred vision, difficult night vision, increased light sensitivity or seeing halos and glare around lights (particularly at night). One or more of these symptoms can indicate that you have a cataract.
Cataract Surgery
Full vision restoration can only be achieved with cataract surgery. In the surgical procedure, the surgeon removes the cloudy natural lens and replaces it with a clear artificial lens known as an intraocular lens implant or IOL. The surgical technique involves placing the IOL as a permanent lens replacement.
Contrary to popular belief, the lens is not like a contact lens. It is permanent and as such cannot fall out or does not need to be cleaned. In fact, you won't even notice the lens is there. It looks and functions like your clear natural eye lens.
At Eye Consultants of Pennsylvania, we offer No Stitch Cataract Surgery which offers several advantages.
First, no injections are required. We use anesthetic eye drops instead of anesthesia injections. As such, you can see almost immediately after surgery. Additionally, for patients who take blood thinner medication, use of eye drops over injections is preferred by the surgeons.
Second, this form of cataract surgery has no stitches. The surgeons use ultrasound to soften the cloudy lens to make it easier to remove. Small incisions are used on the lens replacement, but they are so tiny that they seal on their own without the need for stitches, which can be itchy and uncomfortable. Best of all, no stitches means fewer restrictions post-surgery, so you can resume most activities very quickly to get back to your normal daily routine.
Finally, many patients are astonished to find that they can see so well with the artificial lens implant that they do not need glasses for either near or far vision. For so many patients, the cataract has been there a while, and their vision has slowly degraded over time. The surgery produces a drastic result, and many patients choose the newest Hi-Tech lenses with built in vision correction. Our team will do a thorough eye examination and vision test to determine the best lens choice for your surgery.
If you need cataract treatment in Lebanon, PA, don't put it off any longer. Give us a call at 610-378-8500 and come in for your free consultation at Eye Consultants of Pennsylvania. Get in touch with us today to schedule a cataract evaluation.
Physician information including education, training, practice location and more.
Call 800-762-7132 or make an appointment online.