Common Questions About Laser Eye Surgery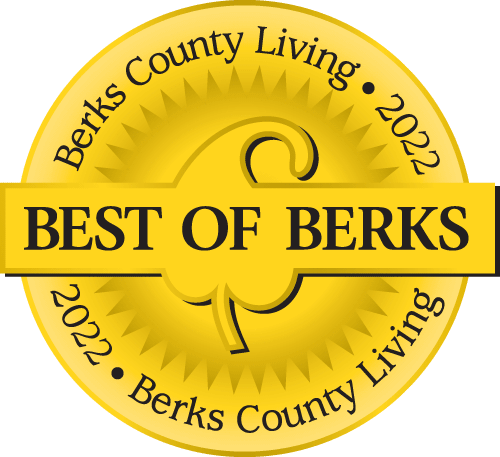 Voted Best of Berks—
eight years in a row!
Dramatic advances in laser eye surgery techniques have made it possible to reduce your dependency upon glasses and contact lenses. The Eye Consultants of Pennsylvania team answers common questions here about the most technologically advanced option, Bladeless Custom LASIK, also known as "all-laser" LASIK.
Our LASIK surgery experts, Adam J. Altman, MD, Jonathan D. Primack, MD, and Kevin J. Shah, MD have a combined 50 years of LASIK experience and are board certified and fellowship-trained cornea specialists. This means they have undergone an advanced course of training in all aspects of corneal disease and care, and will deliver the highest standard of care.
What are the Benefits of Bladeless Custom LASIK?
LASIK is one of the world's most popular elective procedures, and about 30 million LASIK procedures have been performed worldwide. The state-of-the-art Bladeless Custom LASIK technique is the most technologically advanced and safest way of performing the procedure.
Bladeless Custom LASIK is extremely precise, requires no stitches or bandages, has a very low risk of complications, and vision improves almost immediately. More than 90% of patients enjoy vision somewhere between 20/20 and 20/40 after the procedure and are delighted with the improvement in their vision.
What Happens During Surgery?
The surgeon will numb your eyes with anesthetic eye drops. A thin flap in the cornea is made using a femtosecond laser. The flap is then folded back, and the surgeon reshapes the corneal tissue using the cool laser beams of an excimer laser. This improves the ability of the cornea to focus light onto the retina and improves vision imperfections. The corneal flap is then placed back into its correct position, and the surgery is complete.
Does LASIK Surgery Hurt?
We understand you may be apprehensive about having eye surgery, but we are pleased to report that the vast majority of people report feeling no discomfort at all during or after their procedure. Some patients feel a little pressure during the 15 to 30-minute surgery, but there is never any pain. Some patients may experience side effects that include hazy or blurry vision, dryness, glare, and sensitivity to light. These symptoms usually fade within 1 to 2 months, although some people may have symptoms for a longer period of time.
Can Anyone Have LASIK Surgery?
Drs. Altman, Primack and Shah are highly selective in choosing patients for LASIK, extensively examining candidates and discussing their goals and expectations. If you are at least 18 years old, have not had previous eye surgery and have never been diagnosed with an eye disease (such as glaucoma or cataracts), you may be a good candidate for LASIK eye surgery, but the procedure is not for everyone.
PRK (Photorefractive Keratectomy) is similar to LASIK but reshapes the surface of the cornea without cutting a flap. It is often the safest and most effective option for patients who may not be good LASIK candidates due to thin corneal tissue, flat corneas, or corneal irregularities or scars.
The specialists at Eye Consultants of Pennsylvania are experienced in the very best technologies for LASIK eye surgery and would be happy to answer any questions you may have. Get in touch with us today to schedule a free LASIK evaluation. We have five convenient locations in Blandon, Lebanon, Pottstown, Pottsville and Wyomissing, PA.
Physician information including education, training, practice location and more.
Call 800-762-7132 or make an appointment online.