Cosmetic Eyelid Surgery Reading, PA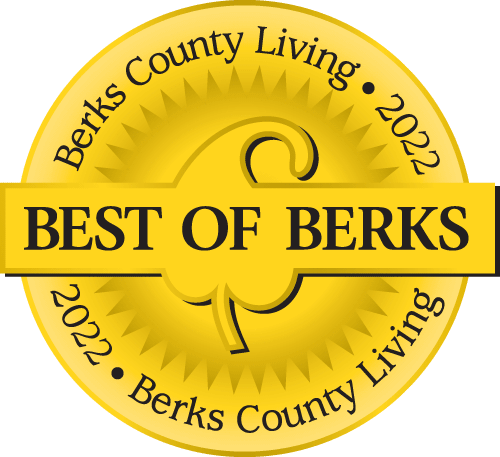 Voted Best of Berks—
eight years in a row!
If you're getting older, you may not be happy with your appearance when you look in the mirror. Are your eyelids drooping? Do you have bags under your eyes? If you've been considering cosmetic eyelid surgery in Reading PA, our experts at Eye Consultants of Pennsylvania are in nearby Blandon. We can do an initial consultation to discuss it with you.
Causes of Eyelid Droop
Unfortunately, one of the first signs of aging occurs in the upper and lower eyelids. The skin there is thinner, and it can lose elasticity, therefore sagging can begin early on. The sagging skin begins to bulge, wrinkle and sag, particularly on the lower lid. Sagging skin on the upper lid might cover the eyelashes or even interfere with vision. You may have to tilt your head back or lift your chin to see better, or arch your eyebrows to sufficiently lift the lids to see.
Inside the eye, fat provides a cushion for the eyeball. This fat is held in place by a thin membrane, and over time, the membrane can weaken with age. The fat bulges forward, particularly on the lower lid.
There are other contributing factors that cause our eyelid tissues to change, including wear and tear from rubbing the eyes, sun damage and smoking. Genetics play role as well.
Cosmetic Surgery
Eyelid droop can be treated. Doctors usually won't recommend surgery unless the vision is affected. Many patients, however, simply do not like their appearance, and opt for a cosmetic procedure.
Cosmetic eyelid surgery, also known as blepharoplasty, is a surgical procedure designed to improve the appearance of the upper and/or lower eyelids. The procedure is performed by removing excess skin, fat, and muscle from the eyelids to create a more youthful and refreshed look.
Cosmetic eyelid surgery can be performed to address a number of concerns, including sagging skin that creates a tired or aged appearance, bags under the eyes, puffiness, and drooping eyelids that obstruct your peripheral vision.
During the surgery, the doctor removes the excess sagging skin and also tightens the muscle that lifts the eyelid. Our surgeons can operate on all four lids at once in a procedure that takes about two hours. We usually start with the upper lids, and we cut along the natural lines of your eyelids for a natural appearance.
We remove the excess fat and skin and close with very small stitches that will remain in for about a week. The surgery is typically performed under local anesthesia with sedation or general anesthesia, depending on the extent of the procedure. Recovery time varies, but most patients can return to work and normal activities within a week or two.
Come For a Consultation
If you are considering cosmetic eyelid surgery, come in for a consultation and evaluation, and find out if you are a good candidate for the procedure. Our team will assess your specific concerns and goals and help determine if this procedure is right for you. Reading PA, cosmetic eye surgery is close by in Blandon at Eye Consultants of Pennsylvania so give us a call today.
Physician information including education, training, practice location and more.
Call 800-762-7132 or make an appointment online.