Diabetic Retinopathy Symptoms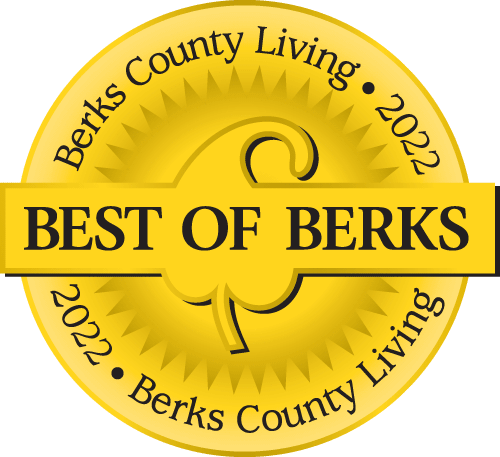 Voted Best of Berks—
eight years in a row!
Diabetes can damage your vision. The most common diabetic eye disease is called diabetic retinopathy. If you have the condition, you may not experience any symptoms or vision loss until severe damage has been done to the retina.
According to the American Diabetes Association, over 21 million Americans have been diagnosed with diabetes, and another 8.1 million have the disease but don't know it. As many as 86 million Americans over the age of 20 have pre-diabetes, and 90% of them are unaware of it.
Diabetes can affect many parts of the body and is associated with serious complications, such as heart disease and stroke, kidney failure, and lower-limb amputation. It can also lead to blindness. In fact, diabetic retinopathy is responsible for 12,000 to 24,000 new cases of blindness every year in the U.S. and is the leading cause of blindness in Americans between the ages of 20 and 74.
Eye Consultants of Pennsylvania is the leading ophthalmology practice in Berks and Schuylkill Counties. Our team of vitreo-retinal specialists will evaluate your eyes and help you manage diabetic retinopathy to minimize vision loss.
Barry C. Malloy, MD, graduated from the University of Massachusetts Medical School and completed a vitreo-retinal fellowship at the Washington Hospital Center. He is board certified by the American Board of Ophthalmology and is experienced in the most current treatments, both approved and experimental, for diabetic eye disease, macular degeneration and retinal detachment surgery, including the use of intraocular injections and surgical tools for complicated retinal detachment repair.
Michael Cusick, MD, earned his medical degree from Georgetown University and completed a medical and surgical vitreo-retinal fellowship at the Duke Eye Center. He specializes in vitreo-retinal disorders including diabetic retinopathy, macular degeneration, retinal detachment, macular holes, and other diseases and surgery of the vitreous body of the eye and the retina.
Anastasia Traband MD, completed her vitreo-retinal fellowship at the Sheie Eye Institute at the Penn Medicine Hospital at the University of Pennsylvania after receiving her medical degree at Jefferson Medical College in Philadelphia. She specializes in vitreo-retinal disorders, including retinal detachment, macular holes, diabetic retinopathy and other conditions of the retina and vitreous.
About Diabetic Retinopathy
Diabetic retinopathy occurs when high blood-sugar levels affect the blood vessels in the retina (light-sensing tissue in the back of the eye), and usually affects both eyes.
In early stages of the disease, blood vessels will leak blood or fluid.  This can cause swelling in the retina (which may result in blurred vision), and it can leak into the fluid surrounding the retina, causing floaters or obscuring vision. This stage of the disease is called nonproliferative diabetic retinopathy.
Serious vision damage is less likely during the early stage, but can lead to a more advanced stage of the disease, which is called proliferative diabetic retinopathy. During this stage, blood vessels in the retina actually close off.  Abnormal new blood vessels grow on the surface of the retina to make up for the lack of blood flow. Unfortunately, they are typically accompanied by scarring and more leakage, which can lead to blindness.
Symptoms of Diabetic Retinopathy
There are often no symptoms in the early stages of diabetic retinopathy, nor is there any pain. However, you may experience:
Blurry vision and slow loss of vision over time
Floaters
Shadows or obscured areas of vision
Decreased night vision
If you suffer from diabetes, don't wait for symptoms to occur. Be sure to have a comprehensive dilated eye exam at least once a year so that your ophthalmologist can monitor you for diabetic retinopathy and other complications. When diagnosed early, more treatment options are available.
When you need highly skilled specialists in the Berks or Schuylkill County areas to evaluate possible diabetic retinopathy symptoms or treatment recommendations, get in touch today with Eye Consultants of Pennsylvania. We have five convenient locations in Wyomissing, Pottsville, Pottstown, Lebanon and Blandon.
For an appointment, call toll-free 1-800-762-7132.
Physician information including education, training, practice location and more.
Call 800-762-7132 or make an appointment online.