Diabetic Retinopathy Treatment Reading PA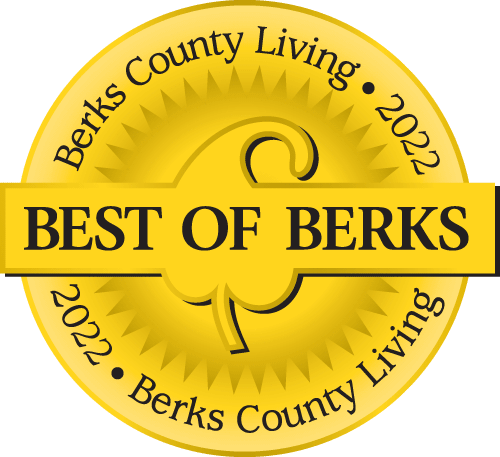 Voted Best of Berks—
eight years in a row!
Diabetic retinopathy is a complication of diabetes that damages the blood vessels of the light-sensitive tissue that lines the back wall of the eye – called the retina – that allow you to see fine detail. Diabetic retinopathy can damage your vision and is the leading cause of blindness in Americans between the ages of 20 and 74.
A comprehensive dilated eye exam and treatment by the board certified, fellowship-trained vitreo-retinal specialists at Eye Consultants of Pennsylvania in the Reading, PA area can detect diabetic retinopathy and help slow the disease's progression and preserve your vision.
Barry C. Malloy, MD, earned his medical degree from the University of Massachusetts Medical School and completed a vitreo-retinal fellowship at the Washington Hospital Center. He has vast experience in the most current treatments, both approved and experimental, for diabetic retinopathy, macular degeneration and retinal detachment surgery.
Michael Cusick, MD, earned his medical degree from Georgetown University and completed a medical and surgical vitreo-retinal fellowship at the Duke Eye Center. He specializes in vitreo-retinal disorders including diabetic retinopathy, macular degeneration, retinal detachment, macular holes, and other diseases and surgery of the vitreous body of the eye and the retina.
Anastasia Traband, MD, completed her vitreo-retinal fellowship at the Sheie Eye Institute at the Penn Medicine Hospital at the University of Pennsylvania after receiving her medical degree at Jefferson Medical College in Philadelphia. She specializes in vitreo-retinal disorders, including retinal detachment, macular holes, diabetic retinopathy and other conditions of the retina and vitreous.
How Diabetes Damages the Retina
Diabetes can damage the retina in two ways. The first, called non-proliferative diabetic retinopathy (NPDR), occurs when the blood vessels of the retina begin to bleed or leak fluid. This can cause swelling in the retina (which may result in blurred vision), and it can leak into the fluid surrounding the retina, causing floaters or obscured vision.
The second way that diabetes can damage the retina is called proliferative diabetic retinopathy (PDR), a more advanced stage of the disease. It occurs when blood vessels in the retina become blocked, thereby starving the retina of important nutrients. New blood vessels grow on the surface of the retina to make up for the lack of blood flow, but they are abnormal and may cause bleeding or scar tissue to form. This can lead to:
Vitreous hemorrhage – new blood vessels may bleed into the eye and block vision.
Retinal detachment – scar tissue may pull on the retina, causing it to tear or detach.
Neovascular glaucoma – abnormal blood vessels may block the drainage of fluid from the eye, causing elevated eye pressure.
In some of these cases, your retinal specialist at Eye Consultants of Pennsylvania may recommend surgery to remove blood or repair the retinal detachment.
Symptoms of Diabetic Retinopathy
There are usually no symptoms in the early stages of diabetic retinopathy. However, you may experience:
Blurry vision or distorted vision
Floaters
Shadows or loss of peripheral vision
Decreased night vision
A dilated eye exam is the only way to detect retinal changes before they start to affect your vision. If you have diabetes, you should have an eye exam at least once a year.
Can Diabetic Retinopathy Be Prevented?
Diabetic retinopathy and the vision loss it causes can be prevented by strictly controlling your blood sugar levels and blood pressure through diet, exercise, and medications. Better control will lessen the likelihood of developing diabetic retinopathy or, if it has already started, keep it from getting worse.
For prompt, experienced diabetic retinopathy treatment in Reading, PA and the surrounding area, get in touch with Eye Consultants of Pennsylvania to schedule an evaluation. We have five convenient locations in Wyomissing, Pottsville, Pottstown, Lebanon and Blandon and can help you preserve your vision.
For an appointment, call toll-free 1-800-762-7132.
Physician information including education, training, practice location and more.
Call 800-762-7132 or make an appointment online.