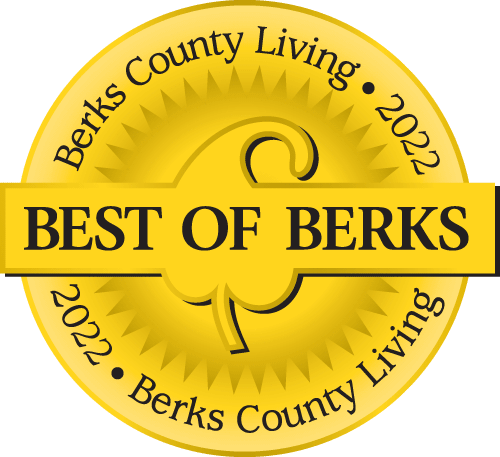 Voted Best of Berks—
eight years in a row!
All your friends are having LASIK eye surgery done, but you are still reluctant. You likely have several questions, one of which might be "Does LASIK wear off?" We understand. After all, who wants to have multiple surgeries? Come in for your free initial consultation at Eye Consultants of Pennsylvania. We will answer all your questions about LASIK and evaluate you as a candidate for the procedure.
LASIK after age 40
If you have LASIK before age 40, your eyes may continue to change after age 40. These changes are not due to having the LASIK procedure, but to a condition called presbyopia that affects aging eyes. As such, some nearsightedness, farsightedness or astigmatism can occur, but these can be corrected by a follow-up procedure called a LASIK enhancement, or we can use other methods of vision correction in cases of presbyopia.
Research has been done to determine the long-term effectiveness of LASIK in patients who had the procedure performed at a younger age than 40. While there were some changes in vision, these changes are typically minimal, and patients are not bothered by them and rarely seek additional vision correction. People who are over age 40 when they have LASIK surgery experience very few further changes in vision. Interestingly, research shows that women typically experience more changes than men.
Bladeless LASIK is safe and effective
Our surgeons prefer the bladeless LASIK eye surgery technique. It is more technologically advanced and is a common alternative to traditional LASIK which uses a metal surgical blade. There are several key differences between traditional LASIK and bladeless LASIK, also called all-laser LASIK.
All LASIK procedures involve creation of a corneal flap. This flap is folded back to expose the cornea for vision correction. Bladeless LASIK uses a laser called a femtosecond laser to create the flap, instead of the traditional surgical metal blade called a microkeratome. Once the cornea is exposed, the surgeon uses a second laser called an excimer laser to reshape the cornea to correct vision. Each person's eye is unique and different, so prior to the surgery, we create a customized map of your cornea that guides the excimer laser during vision correction.
Most patients are excellent candidates for LASIK surgery, and in most cases, the LASIK procedure provides permanent vision correction. Several studies have confirmed the long-term stability of LASIK vision correction. Several published studies like this one speak to the effectiveness and safety of the procedure, as well as to the long-term vision stability that LASIK provides.
Bladeless LASIK is safe and effective and our surgeons are experts in the procedure. Therefore, if you have been considering LASIK eye surgery and wondered 'does LASIK wear off', come talk to the LASIK specialists at Eye Consultants of Pennsylvania.
Physician information including education, training, practice location and more.
Call 800-762-7132 or make an appointment online.