Eye Doctors in Cleona, PA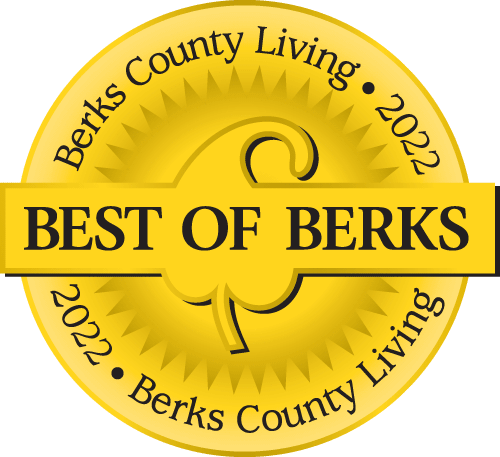 Voted Best of Berks—
eight years in a row!
If you live or work in Cleona, PA, or elsewhere in Lebanon County, the nationally recognized eye doctors at Eye Consultants of Pennsylvania are an excellent choice for eye care at all stages of your life. We have a Lebanon office at 770 Norman Drive and can help you and everyone in your family maintain healthy eyes and excellent vision from childhood through the retirement years.
Why Choose Eye Consultants of Pennsylvania? 
Founded in 1972, Eye Consultants of Pennsylvania has provided Berks, Lancaster, Lebanon, Montgomery, and Schuylkill counties with high-quality eye care for nearly 50 years.
We are the leading ophthalmology practice in the region, with five locations in Lebanon, Wyomissing, Pottsville, Pottstown and Blandon, and convenient evening appointments.
Services are provided by a team of board-certified ophthalmologists and optometrists, many of whom are also fellowship-trained, with a patient-friendly staff of over 100.
All of our physicians are board certified or board-eligible by the American Board of Ophthalmology and continually update their skills and knowledge to offer patients the latest advancements in eye care.
We offer comprehensive eye care for every age group and work as a team to ensure that you get the most appropriate care you need and deserve for your eyes.
Our services include the most advanced cataract surgery, including multi-focal and accommodative intraocular lenses, medical and surgical care of retina and vitreous diseases, LASIK and cornea procedures, macular degeneration and diabetic care, as well as all types of contact lenses and complete/comprehensive eye care.
The specialists at Eye Consultants of Pennsylvania utilize the most advanced instruments and specialized equipment to analyze and optimize the outcome of every procedure. From bladeless LASIK technology to innovative treatments for glaucoma, macular degeneration and diabetic retinopathy, we continually strive to offer our patients the advantages of the most advanced technology available.
The doctors at Eye Consultants of Pennsylvania are highly trained in eye emergencies, from corneal injuries such as metallic foreign bodies, corneal ulcers and abrasions, to eye infections, and dry eye. We also diagnose and treat urgent retinal problems that can manifest as flashes of light or floaters in your vision.
Our state-of-the-art surgical suites offer patients the highest level of safety for their eye surgeries.
We are able to prescribe all types of conventional and specialized corrective lenses and contacts. We personalize fittings to be sure you get the best vision possible. Contact lenses can also be prescribed for infants when needed.
Regular eye examinations are an invaluable factor in maintaining your eye health and vision through early detection and prevention of disease. Some eye diseases can develop slowly without causing any pain or obvious vision loss. Early discovery and intervention of any eye problem can diminish the risk of further harm and give you a greater choice in treatment options.
If you are looking for highly skilled eye doctors in the Cleona, PA area, get in touch today with Eye Consultants of Pennsylvania in Lebanon to schedule an eye examination. We have vast clinical experience in a wide variety of eye conditions and surgical services and offer you eye care for all stages of your life.
Physician information including education, training, practice location and more.
Call 800-762-7132 or make an appointment online.