Eye Doctors in Cornwall, PA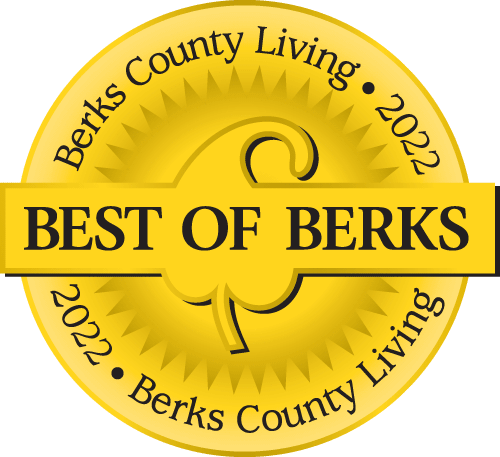 Voted Best of Berks—
eight years in a row!
The nationally recognized eye doctors at Eye Consultants of Pennsylvania are dedicated to meeting the eye care needs of Cornwall, PA families. We are the leading ophthalmology practice in the region, with five convenient locations in Lebanon, Wyomissing, Pottsville, Pottstown and Blandon.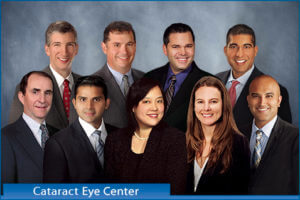 Founded in 1972, Eye Consultants of Pennsylvania has provided Berks, Lancaster, Lebanon, Montgomery, and Schuylkill counties with high-quality eye care for nearly 50 years. Our team includes specialized ophthalmologists, ophthalmic surgeons, optometrists and other eye care professionals who have been trained by some of the most respected medical facilities in the world and offer a wide range of eye care services.
Cataract Eye Center: Although usually associated with aging, cataracts can happen at any age (even in babies), and other medical conditions may also cause them. Our skilled cataract specialists have undergone extensive training for treating cataracts. If you think you may have a cataract, it's important to visit us for evaluation and diagnosis. Sometimes, a condition that seems to be a cataract may actually be another problem altogether.
LASIK Eye Center: Laser vision correction has provided excellent results for millions of Americans as an effective solution for nearsightedness, farsightedness and astigmatism, including US Navy Pilots and NASA Astronauts. If you are at least 18 years old and have never been diagnosed with an eye disease (such as cataracts or glaucoma), you may be a good candidate. Our fellowship-trained cornea specialists perform all procedures in the safety and comfort of the on-site laser suite in our fully licensed Wyomissing surgery center.
Diabetic Eye Center: Diabetes is on the rise in the United States, and it is estimated that the number of Americans aged 40 and older who have the disease will reach 16 million by the year 2050. Diabetics have an increased risk of developing eye diseases which may cause vision loss. For example, diabetic retinopathy is the leading cause of blindness among adults from 20 to 74 years of age. Our team of eye specialists can detect and treat diabetic eye diseases to help preserve your vision.
Glaucoma Eye Center: Glaucoma, often called the "silent thief of sight," is one of the leading causes of preventable blindness worldwide, and most people don't even know they have it. Glaucoma can affect people at any age but occurs more frequently as we get older. It can usually be controlled with medications, laser surgery, conventional surgery or a combination of these treatments. Everyone over the age of 40 should have a comprehensive dilated eye examination at least every two years to detect the disease.
As you look for eye doctors in the Cornwall, PA area who can provide the very best eye care for your family, get in touch with Eye Consultants of Pennsylvania at our convenient Lebanon, PA office. We work as a team to ensure that you get the care you need and deserve for your eyes.
Physician information including education, training, practice location and more.
Call 800-762-7132 or make an appointment online.