Eye Doctors in Douglassville, PA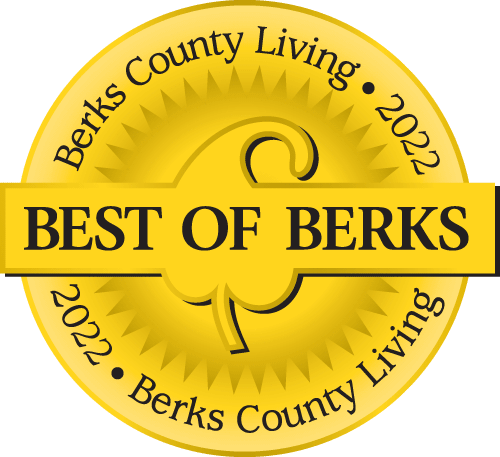 Voted Best of Berks—
eight years in a row!
Looking for eye doctors near Douglassville PA? Wouldn't it be great to have a family eye doctor who could see each one of your family members, from the youngest to the oldest? We can offer that at Eye Consultants of Pennsylvania. Even better, our Pottstown office is centrally located to your home or work near Douglassville.
Why do I need an eye doctor?
These days, the large majority of our patients are spending time on computer screens. Kids are doing more and more lessons on the computer and most jobs today do involve computer work in some form. The result is that people spend much more time staring at a screen, and we notice many more patients developing something called computer vision syndrome. You may have heard this referred to as digital eye strain. This syndrome occurs when people use digital screens for extended periods of time, which on average is seven hours per day for Americans.
We explain the difference between reading a printed page a viewing a computer screen. There are stark differences. With a computer screen, the level of light contrast is very different, and the screen reflects glare as well. The eyes have to work much harder and our patients are developing vision-related symptoms. Protecting your eyes is crucial. Left uncorrected, these visual problems can become more severe over time.
One of the results being seen globally is an increased prevalence of myopia (nearsightedness), and the trend is the fastest growing among adolescents. This is why it is so important to have a local, trusted family eye doctor and team that can treat your entire family.
Dry Eye Syndrome and Other Concerns
Many of our patients are reporting symptoms of dry eye, another eye problem that is on the rise. It is related to computer vision syndrome. When you stare at a computer screen, you are less likely to blink, causing the eyes to dry out. Dry eye affects millions of Americans, but we can successfully treat and manage the condition.
If you are older, over age 60, and have cloudy vision, you may have a cataract. Many of our patients describe their vision as if they are looking through a waterfall. Did you know that cataracts can usually only be detected in an eye exam? Come see us if you suspect cataracts; we can diagnose, treat and manage this condition. We will usually recommend surgery when the cataract begins to significantly impact your vision.
No one ever thinks he or she will have an eye emergency, but we treat eye injuries all the time. These range from eye injuries at home, maybe during house repairs or landscaping work, and we certainly treat sports-related injuries. Whatever the cause and whenever the injury happens, our doctors are on call and ready to handle any eye emergency.
Come See Us
If you have been looking for eye doctors in Douglassville PA, look no further than Eye Consultants of Pennsylvania in nearby Pottstown or at one of our other convenient locations. Have questions? Want to know more about dry eye or cataracts or any other eye concern? Come in and see us so we can answer all your questions. We want to be your Pennsylvania family eye doctor, so give us a call today.
Physician information including education, training, practice location and more.
Call 800-762-7132 or make an appointment online.