Eye Doctors in Pottstown, PA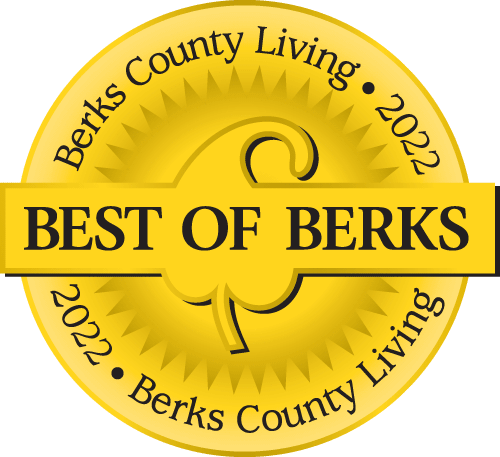 Voted Best of Berks—
eight years in a row!
It is important to find the right doctors, like our eye doctors at Eye Consultants of Pennsylvania in Pottstown, PA. Not only do eye doctors care for your eye health, we also play a key role in your overall health. Even if you don't have trouble with your vision, regular eye exams are very important. Eye doctors can provide early detection of any potential eye issues you may have. Here are some tips for finding the doctor who is right for you.
Doctor Differences
Eye doctors are either optometrists or ophthalmologists. An optometrist performs eye exams and fits you for prescription glasses or contact lenses. He or she can also prescribe eye-related medications. An optometrist earns a Doctor of Optometry (OD) degree. Optometrists are a good choice if you just need routine eye care. Check with your insurance as well; many will only cover an optometrist rather than a specialized ophthalmologist for a routine eye and vision exam.
An ophthalmologist is a more specialized eye doctor who is trained to do everything that an optometrist can do and more. Ophthalmologists diagnose eye diseases and certain medical conditions, and they also perform eye surgeries. Ophthalmologists either have a medical doctor (MD) degree or a Doctor of Osteopathic Medicine (DO) degree. Because they are medical doctors, ophthalmologists typically specialize in a specific area of eye care, such as a particular type of surgery or pediatric care.
Both doctors are licensed to practice medicine in the state, and many, like our doctors, choose to be board-certified. Eye doctors become board-certified by either the American Board of Optometry or the American Board of Ophthalmology. While board certification is strictly voluntary and not required to practice medicine, our doctors feel it shows their additional level of commitment to eye excellence.
Experience Matters
Be sure to seek out an eye doctor who has specific experience for your needs: a certain eye disease, laser eye surgery or just contact lenses. Many of our patients at Eye Consultants of Pennsylvania give referrals to family and friends. This is a great way to find a doctor who is right for you.
Perhaps you know one of our patients who has a particular eye disease like macular degeneration or glaucoma. You have the same, so a personal referral is a good way to find your specific doctor. Perhaps you and your friend have a medical condition like diabetes that complicates your eye health. He or she can refer you to the right eye doctor.
Referrals from your primary care doctor or even your insurance company are another great way to find a doctor. At Eye Consultants of Pennsylvania, we have physicians who specialize in every area of eye health, so you will be sure to find the doctor you need. We also have many other locations in addition to Pottstown, so we are convenient, too!
Our local eye doctors at Eye Consultants of Pennsylvania want you to be our next new patient, so if you are searching for eye doctors in Pottstown PA, we're close by! Give us a call today.
Physician information including education, training, practice location and more.
Call 800-762-7132 or make an appointment online.