Eye Doctors in Pottsville, PA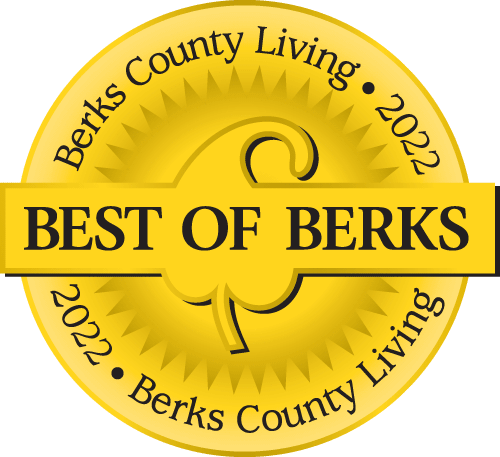 Voted Best of Berks—
eight years in a row!
Selecting a good eye doctor is one of the most important healthcare decisions you can make. In fact, choosing an eye care specialist is just as important as choosing a general health physician. Fortunately for you, the best eye doctors in Pottsville PA are at Eye Consultants of Pennsylvania. Here are some of the qualities you should look for when searching for an eye doctor.
Training
Be sure to select an eye care specialist with the correct training for your needs. Look closely at the doctor's credentials and experience. Our eye doctors are board-certified to provide comprehensive eye care for your entire family, including pediatric eye care. We can provide general care, but we also have several centers of excellence such as glaucoma and macular degeneration specialty care for certain eye conditions and diseases.
At Eye Consultants of Pennsylvania, we offer comprehensive services ranging from annual vision exams to treatment and monitoring of eye diseases and conditions. Our board certified doctors are experienced in all areas of both optometry and ophthalmology, and our surgeons offer the full range of refractive surgery procedures, including bladeless LASIK.
Our highly trained medical staff participates in continuing education to offer you the best possible eye care solutions to preserve and enhance your vision. Our entire team is dedicated to ensuring you receive the highest level of quality care and professional service.
Technology
We have several convenient locations near your home or work in Pottstown, Pottsville, Blandon, Wyomissing and Reading. We offer the latest in advanced technologies in eye testing, monitoring, and surgery to provide early detection of disease. We perform surgical procedures in our state-of-the-art facilities to guarantee your safety and comfort. Our board certified doctors are experienced in all areas of ophthalmology and optometry
A doctor's experience using certain surgical technologies is very important, particularly for patients with complicated eye conditions. We are well known in Pennsylvania. Chances are, we have treated one of your friends or family members, so ask them what they think about our qualified practitioners.
Team
Your eye care needs change as you age, so coming to an office like Eye Consultants of Pennsylvania means that you will have the full suite of our wide range of services available as you need them.
We have optometrists as well as ophthalmologists on our staff. Optometrists have OD credentials, but are not medical doctors. They are well-qualified in complete vision care and trained to diagnose and treat common diseases of the eye, like conjunctivitis, dry eye syndrome and other inflammatory conditions. Additionally, many of our optometrists have completed specialty training programs in specific areas of eye health. We see many patients with cataracts or glaucoma, monitoring these conditions to always provide the best recommendations for treatment and care.
For more complicated diseases of the eye, patients will see an ophthalmologist who can perform surgical procedures like LASIK or cataract removal. These doctors deal with complicated vision problems, eye disease and eye injury.
It is important for you to find the right eye care team, so look no further than the eye doctors in Pottsville PA at Eye Consultants of Pennsylvania. We make it our mission to not only improve our patients' vision but to preserve your precious eyesight. Give us a call today. We are ready to serve as your eye care team.
Physician information including education, training, practice location and more.
Call 800-762-7132 or make an appointment online.