Eye Doctors in Wyomissing, PA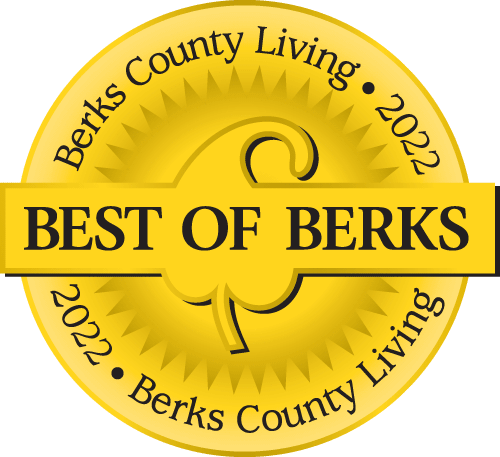 Voted Best of Berks—
eight years in a row!
If things are looking a little fuzzy these days, it's time to find a regular eye doctor if you don't have one. Even if you don't have trouble with your vision, regular eye exams are very important, and the eye doctors at Eye Consultants of Pennsylvania in Wyomissing, PA are ready to see you. If you've never selected an eye doctor before, here are some tips to follow.
Finding a Doctor
Many patients get referrals from primary care physicians or pediatricians for their child's eye care. Doctors definitely have the names of area eye care specialists, and can recommend someone who is a good fit.
Be sure to seek out an eye doctor who has specific experience for your needs, whether that be a normal annual eye exam or care for a certain eye disease. Many of our patients at Eye Consultants of Pennsylvania give referrals to family and friends or co-workers. This is a great way to find a doctor right for you.
Professional organizations like the American Academy of Ophthalmology and the American Optometric Association have physician search tools on their websites, and these can also help you find the right doctor in your area.
Optometrist vs. Ophthalmologist
Eye doctors are a key part of your health care team. Not only do we care for your eye health, we also play a key role in your overall health. It is important to find the right doctor for your needs.
Eye doctors are either optometrists or ophthalmologists. An optometrist performs eye exams and fits you for prescription glasses or contact lenses. He or she can also prescribe eye-related medications. An optometrist earns a Doctor of Optometry (OD) degree. Optometrists are a good choice if you just need routine eye care.
An ophthalmologist is a more specialized eye doctor who is trained to do everything that an optometrist can do and more. Ophthalmologists diagnose eye diseases and certain medical conditions, and they also perform eye surgeries. Ophthalmologists either have a medical doctor (MD) degree or a Doctor of Osteopathic Medicine (DO) degree. Because they are medical doctors, ophthalmologists typically specialize in a specific area of eye care, such as a particular type of surgery or pediatric care.
Insurance Considerations
When selecting a doctor, check with your insurance carrier; many will only cover an optometrist for a routine eye and vision exam rather than a specialized ophthalmologist. Give us a call and we will tell you if we are an authorized provider under your plan, and give you an idea of your portion of the expenses for the visit. We can also check your Medicare insurance to determine your coverage. Medicare covers medically necessary eye care, but not routine eye exams, unless you have a supplemental Medicare policy.
We're Ready to See You
Our eye doctors in Wyomissing PA want to become your local eye doctor. We can see everyone in your family at every age, and serve all your eye care needs. We will help diagnose, treat, and detect subtle changes in your eyes year after year. Come visit our offices at Eye Consultants of Pennsylvania. Call today to schedule an appointment. Our doctors are standing by to provide you with the best in professional eye care.
Physician information including education, training, practice location and more.
Call 800-762-7132 or make an appointment online.