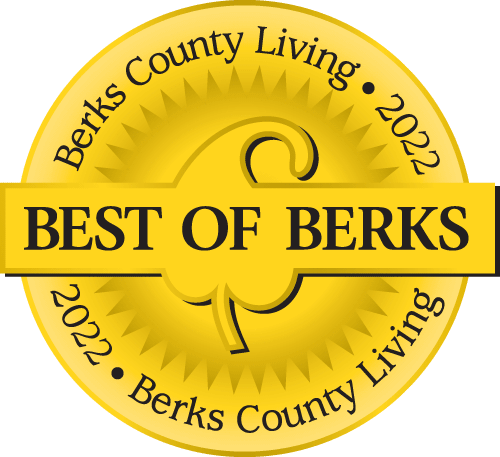 Voted Best of Berks—
eight years in a row!
If you've been reviewing eye surgeons in Reading PA, look no further than the qualified surgeons at Eye Consultants of Pennsylvania. Our corneal and refractive surgery experts have many years of LASIK experience as well as experience in other types of eye surgery.
Technology and Training
Technology and training matter when it comes to eye surgery. All of our surgeons are board-certified or board-eligible by the American Board of Ophthalmology, and many are cornea fellowship-trained in all aspects of corneal disease and care. They utilize the most advanced specialized instruments and equipment to analyze and optimize the outcome of every surgical procedure. Our surgeons continually work to update their skills to offer patients the latest advancements in eye care.
Cataract Surgery
If you are one of the 25 million Americans who currently have cataracts, visit our Cataract Surgery Center of Excellence. Surgery is the only remedy for cataracts. If your cataracts have started interfering with your vision, it is time to schedule an appointment with us. Many of our patients describe their vision with cataracts as if they are looking through a waterfall. If this is how you would describe your current vision, give us a call.
LASIK Surgery for Vision Correction
LASIK surgery can successfully restore vision in nearly every patient. We use Bladeless Custom LASIK, a state-of-the-art technique that is safer and more precise than older forms of LASIK. This technique involves two lasers. A femtosecond laser is first used to create a flap to expose the cornea. Next, surgeons reshape the cornea using an excimer laser to correct the refractive error and improve vision. With bladeless LASIK, we are able to correct a much wider array of vision problems.
Glaucoma Surgery
Laser surgeries are popular for either initial glaucoma treatment or as an intermediate step between medications and traditional surgery. For open-angle glaucoma, the most common laser surgery is trabeculoplasty. In this painless and quick procedure, the doctor uses a laser beam to make small changes in the eye's drainage system to allow fluid to flow more easily and reduce the intraocular pressure. When medications and laser surgeries are unsuccessful at lowering eye pressure, your doctor may recommend traditional surgery. The most common procedure is called a trabeculectomy, sometimes called filtration surgery, which is used in both open-angle and closed-angle glaucoma.
Macular Degeneration Surgery
Currently, there is no form of medical treatment or surgery for dry AMD that can prevent vision loss. The more serious, and less common, wet form of AMD can be treated with laser surgery, photodynamic therapy (PDT) with or without injection of steroids into the eye, or the painless injection of drugs that attempt to stop abnormal blood vessel growth in the retina. However, the disease and loss of vision may still progress even with treatment.
Your Precious Eyes
Your eyesight is precious, so take care of it. We know you'll have a pleasant experience on your first visit to our eye surgeons in Reading, PA – from the first moment you are greeted by our friendly staff and throughout your last treatment. Look no further than the qualified surgeons at Eye Consultants of Pennsylvania. We are ready for you to be our next patient.
Physician information including education, training, practice location and more.
Call 800-762-7132 or make an appointment online.