Financing For Your LASIK Surgery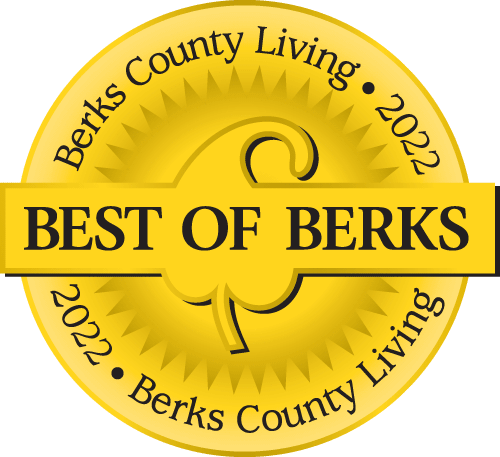 Voted Best of Berks—
eight years in a row!
LASIK is short for Laser-Assisted in Situ Keratomileusis surgery, a popular refractive surgical procedure that corrects vision problems such as nearsightedness, farsightedness, and astigmatism. While LASIK can be a life-changing procedure, the cost can be a concern for many individuals. Fortunately, there are several financing options available to help make LASIK surgery more affordable. Here are some financing options to consider:
Health Savings Account (HSA) or Flexible Spending Account (FSA): If you have an
HSA or FSA, you can use the funds in these accounts to pay for LASIK surgery.
Contributions to these accounts are tax-deductible, and the money can be used for
qualifying medical expenses, including LASIK. Check with your employer or healthcare provider to determine if these options are available to you.
Specialized Credit Cards: Some healthcare financing companies offer specialized credit cards specifically for medical procedures. These cards often have promotional offers such as low or zero-interest financing for a certain period. If you choose this option, make sure to understand the terms, interest rates, and repayment requirements to avoid any unexpected costs.
Personal Loans: Taking out a personal loan from a bank or credit union is another option to finance your LASIK surgery. Personal loans typically have fixed interest rates and monthly repayment plans. It is essential to compare interest rates and loan terms from different lenders to find the best option for your situation.
Employer-Sponsored Programs: Some employers offer vision benefits or discount
programs that can help reduce the cost of LASIK surgery. Check with your employer's human resources department or benefits provider to see if any such programs are available to you.
Savings or Installment Plans: If you have the flexibility to save money over time, you can create your own installment plan by setting aside a portion of your income each month until you have enough funds to pay for the surgery. Before opting for any financing option, it is important to have a thorough consultation with a qualified LASIK surgeon to determine your candidacy for the procedure and obtain an accurate cost estimate. Additionally, carefully review the terms and conditions of any financing arrangement to ensure you understand the total cost, interest rates, and repayment schedule.
Financing Companies: There are companies that specialize in medical financing, and they may offer loans specifically for LASIK surgery. These companies typically have different repayment options and interest rates, so it's crucial to compare terms and choose a reputable company.
Payment Plans through the LASIK Provider: Many LASIK clinics offer financing options or payment plans. These plans allow you to pay for the surgery in
installments over a specific period of time. Some providers may even offer interest-free or low-interest payment plans. At Eye Consultants of Pennsylvania, we are pleased to offer third-party financing for LASIK and several other procedures. Visit our plans here. It is important to review the terms and conditions of the payment plan and ensure it fits your budget before committing.
You only have one set of eyes. Make them a priority and correct your vision. Many patients are surprised to find that LASIK is more affordable than they realized, and our LASIK eye surgery financing options may make it easier. We also accept some insurance discounts, so be sure to ask about those. Visit our website for more information on financing. Then come see us at one of our convenient locations at Eye Consultants of Pennsylvania. Our goal is to make LASIK affordable for every
patient because we feel that everyone deserves the benefits of the latest vision technology. Give us a call or schedule online today.
Physician information including education, training, practice location and more.
Call 800-762-7132 or make an appointment online.