Find A LASIK Eye Surgeon Reading, PA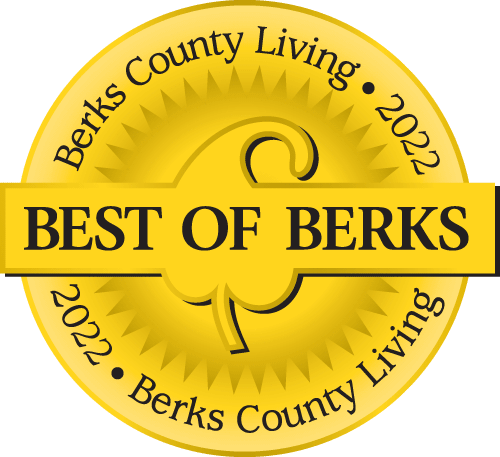 Voted Best of Berks—
eight years in a row!
Finding a reliable LASIK eye surgeon is a crucial step in ensuring a successful vision correction procedure. LASIK is an acronym for Laser-Assisted In Situ Keratomileusis. It is a popular surgical procedure that helps to correct refractive errors, such as myopia (nearsightedness), hyperopia (farsightedness), and astigmatism. Here are some steps to help you find a LASIK eye surgeon near Reading, PA:
Research: Begin your search by researching local LASIK eye surgeons in your area. You can use online search engines and read reviews. You'll find that Eye Consultants of Pennsylvania is highly recommended in our area of Pennsylvania. You can read about each of our board-certified LASIK surgeons on our website. All of them are experienced surgeons who specialize in LASIK and have good reputations for successful outcomes.
Check credentials and experience: Verify the credentials of the LASIK surgeons on your list. Look for board-certified ophthalmologists who have specialized training in refractive surgery. All of our surgeons have these qualifications. Come in for an initial LASIK consultation. At that time, you can ask the surgeons about their education, certifications, affiliations, and any specialized training they may have undergone. Additionally, consider their years of experience performing LASIK procedures and their success rates.
Read patient reviews and testimonials: Look for patient reviews and testimonials on our website. We have many happy patients who are delighted with their LASIK surgery and wish they had done it sooner. Reviews can provide valuable insights into the overall patient experience, including the quality of care, communication, and post-operative support. It is essential to also pay attention to any negative reviews you might find so that you have a balanced perspective. Ask us about reviews during your initial consultation.
Ask for referrals from friends and family: Ask friends, family members, or colleagues who have undergone LASIK surgery for recommendations. Chances are, many of them have had LASIK at Eye Consultants of Pennsylvania. Personal referrals can provide valuable insights into the entire patient experience, from the initial consultation to the post-operative care.
Once you are comfortable choosing one of our surgeons, call us to schedule a consultation. During this initial appointment, we will discuss your specific vision correction needs. You can ask us about the risks and benefits of the procedure and inquire about the surgeon's approach to patient care. We'll talk about post-operative care to minimize potential complications, and we'll outline all follow-up appointments for you. Many patients also ask us about our LASIK technology and the surgical facility where the procedure will be done. We perform LASIK as an outpatient procedure, so you'll go home the same day.
During the initial consultation, use this opportunity to assess the surgeon's communication style, professionalism, and willingness to address your concerns. Trust your instincts when selecting a LASIK surgeon. It is very important to choose a surgeon who makes you feel comfortable and confident. Openly communicate your concerns and expectations, and ensure that the surgeon is responsive and attentive to your needs throughout the entire process.
Follow these steps to find a qualified LASIK eye surgeon who meets your needs. If you live or work in Reading, PA, find a LASIK surgeon at the nearby Wyomissing office of Eye Consultants of Pennsylvania. We have an excellent track record of patient satisfaction, and we want to add you to that list, so give us a call today.
Physician information including education, training, practice location and more.
Call 800-762-7132 or make an appointment online.