Free LASIK Consultation Nearby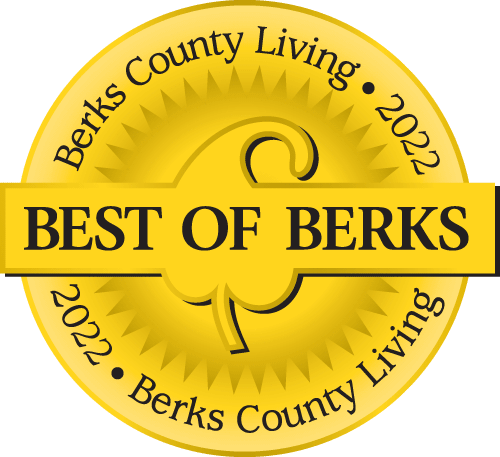 Voted Best of Berks—
eight years in a row!
So many of your family and friends have had great results with LASIK, and you have decided to take the plunge! Your next step is a LASIK consultation, and we have several Eye Consultants of Pennsylvania locations to serve you, so there is a free LASIK consultation nearby.
What to expect
The LASIK consultation is an important first step. The consultation will take a couple of hours, and we'll discuss your vision issues and goals for the surgery. We will review your detailed medical history. Patients with certain chronic conditions like diabetes sometimes are not good candidates for LASIK. We will do a thorough evaluation of your eyes and vision as well.
During the eye exam, the doctor will make detailed eye measurements to create a complete and thorough assessment of your eyes. We use sophisticated diagnostic tests and tools to evaluate every aspect of your eye. We do perform a dilated eye exam because it is the best way to do this evaluation. The tests we perform are as follows:
Measure the ability of the eye to focus. Several tests measure your current refraction, quality of vision and how light scatters as it enters the eye.
Dilated eye exam. This allows the doctor a better look at the lens that sits behind your pupil. We also are able to better see the retina at the back of the eye, and take certain vision measurements while your eye is dilated.
Front-of-the-eye measurements. We perform high-resolution digital scans of the front of the eye to create a topography or map of your eye prior to surgery. These scans help evaluate the cornea's curvature, shape and thickness, and also help us evaluate the tear film on the eye's surface.
Inside-of-the-eye measurements. These measurements help us evaluate the function and overall health of the retina. You will look into a digital device that images the retina, the eye structure that processes light coming into the eye and sends nerve signals to the brain that allow you to see images.
Surface-of-the-eye measurements. We perform tests that help us further evaluate your eye's tear film, important to the post-surgery healing. We will make sure you have sufficient tear film production and evaluate the tear composition.
Other eye measurements. We use a high-powered microscope to further examine the internal eye structures to measure eyeball dimensions and pupil size. Other tests screen for conditions like glaucoma, macular degeneration, eye infections and allergies.
Come to the expert eye group
At the end of the LASIK consultation, we will create a personalized LASIK plan for you. Take your important next step in your LASIK journey. Free LASIK consultation is nearby at Eye Consultants of Pennsylvania. Give us a call today to meet one of our great surgeons. We will help you examine all your options and answer all your questions to help you make the right decision regarding your vision. Our patients are so pleased with their LASIK results, and we want you to be too, so come see us soon.
Physician information including education, training, practice location and more.
Call 800-762-7132 or make an appointment online.