Free LASIK Evaluation Blandon, PA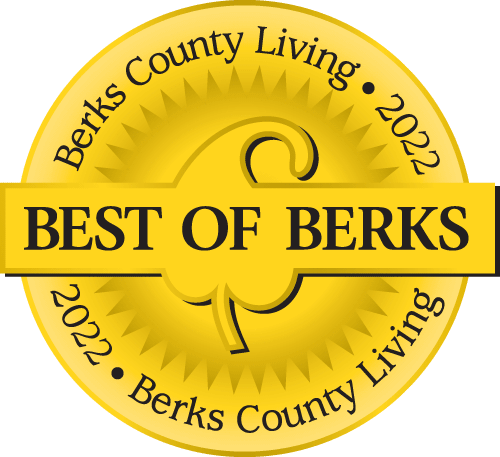 Voted Best of Berks—
eight years in a row!
If you have decided on the game-changing LASIK vision correction procedure, you have certainly taken a big step, so congratulations! Your next big step is to come see us for a free LASIK evaluation in our Blandon, PA Eye Consultants of Pennsylvania location. We'll do a comprehensive eye exam and talk with you about your expectations for the procedure. Here's what to expect at your first visit.
The Eye Exam
A dilated eye exam is the best way for our team to examine your eyes. You've likely had one before and we will do this at your initial appointment. During the exam, the team will perform measurements of visual acuity so that we can examine both your uncorrected and corrected vision. We will take measurements of your cornea size and thickness, and look for surface irregularities. Some patients with thin corneas or other irregularities are not candidates for LASIK, but we do offer other options. We will test your tear film to perform dry eye tests. It is important that we know whether you have severe dry eye prior to LASIK as the dryness can increase during the healing period post-surgery. Furthermore, if we determine that you have a cataract on your lens, we may not be able to perform LASIK but again will discuss other alternatives.
Medical History
Please bring a detailed medical history with you to this first appointment and be prepared to discuss it with the surgeon and team. It is very important that we have a detailed medical history so that we understand whether you have certain underlying issues that could affect being a candidate for LASIK. Bring a list of all medications you are currently taking, and be sure to be able to discuss your family history of any diseases, including eye disease. Many of our patients who have diabetes or other chronic conditions are not suitable LASIK candidates, however, the vast majority of our patients do qualify for LASIK. Past eye disease or surgeries may affect LASIK as well. If you are a high-risk patient or not a candidate for LASIK, we will have a thorough discussion as to the reasoning and will recommend alternatives for you for vision correction.
Lifestyle Factors
Finally, we want to discuss your expectations for the surgery. Lifestyle factors are important. Do you play sports? What kind of work do you do? Do you spend a lot of time working on computers? Once we better understand your lifestyle and goals for the LASIK surgery, we can better work with you regarding what to expect. LASIK can be "game-changing" for a lot of people. But every patient is different, and every patient's situation is unique, so we like to spend as much time as necessary on this discussion.
Schedule Today
You've decided on LASIK, a state-of-the-art procedure. Bladeless LASIK is our preferred technique of laser vision correction for the majority of our patients. Schedule your initial visit today. You'll be seen by one of our three corneal fellowship-trained LASIK surgeons: Dr. Adam Altman, Dr. Jonathan Primack or Dr. Kevin Shah. We can't wait to see you for your free LASIK consultation in our Blandon, PA office location at Eye Consultants of Pennsylvania. You can also visit one of our many other convenient locations. Call us at 610-378-8500 or go online to schedule your initial appointment with us today.
Physician information including education, training, practice location and more.
Call 800-762-7132 or make an appointment online.