Free LASIK Evaluation Fleetwood, PA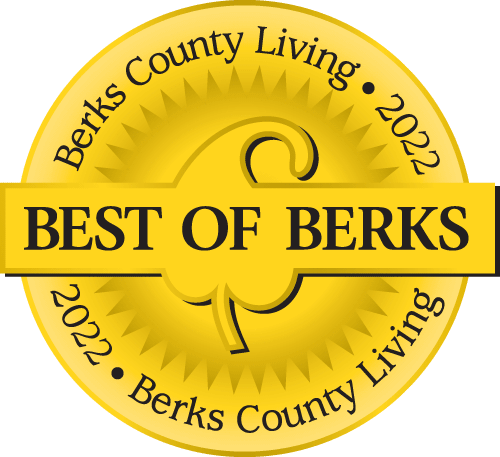 Voted Best of Berks—
eight years in a row!
Congratulations! You've decided to pursue LASIK vision correction surgery. That was a big first step and the next step is a free LASIK evaluation. Fleetwood, PA residents can come to our nearby Eye Consultants of Pennsylvania Blandon office. We'll get you into the office to determine whether you are a candidate for the surgery.
What to Expect
During the consultation, we want to chat with you about your expectations for the surgery and answer all your questions. One of the frequent questions we get is "Am I a candidate?" Most patients are candidates for LASIK surgery, which is one of the most popular procedures for vision correction. We evaluate several factors including age, corneal thickness and current vision prescription to determine if LASIK is right for you. If it isn't, we will definitely recommend an alternative procedure.
During the consultation, we will go over your health history and do a comprehensive eye exam. We will take eye measurements to determine whether you are a LASIK candidate. This is very similar to the annual eye exams you have for vision checkups. We do like to perform a dilated eye exam, so we will put a few eyedrops in both eyes to enlarge the pupils to give the surgeon a better look and to allow more precise eye measurements.
Preparing For the Meeting
To prepare for the initial consultation, there are several things you can do. Write down all your questions and bring them with you. Some good questions to ask are:
How experienced is my surgeon? How many procedures has he done?
Is my surgeon board certified and fellowship trained in a specialty?
What level of vision correction can I expect after the surgery?
What will I need to do to get ready for the surgery?
What will I need to do after the surgery to care for my eyes?
Should I be concerned about any risks of having the LASIK procedure?
Be prepared to discuss your complete health history, as well as your lifestyle needs for LASIK and your expectations for the outcome of the surgery.
If LASIK is recommended, specialized imaging tools are used to scan and measure your eyes in great detail. These high-resolution scans can provide information on the health of your eyes and eyelids; shape, thickness, and curvature of your cornea; function of your retina; size of your pupil; shape of your eyeball; and details on your tear film composition and surface of the eyes. You will look into a digital scanner for these measurements.
A specialized high-powered microscope is also used to evaluate the structure of your eyes and screen for possible eye or medical conditions.
Come See Us
We offer the initial consultation free of charge, and there is no obligation to commit to the LASIK procedure even if you are deemed a good candidate. We want to empower you with information so that you can make the best choice for your eyes and your health. If you decide to have the procedure, we will be thrilled to have you as our next new patient. If you decide not to have the LASIK procedure, we hope that you have learned a lot and will consider our practice for other eye care needs.
You've taken a first big step towards LASIK, now take the next step to come see us for your free LASIK evaluation. Fleetwood, PA residents can come to our nearby Blandon Eye Consultants of Pennsylvania office. Call us at 570-621-5690 or go online to schedule your initial appointment with us today.
Physician information including education, training, practice location and more.
Call 800-762-7132 or make an appointment online.