Free LASIK Evaluation Lebanon, PA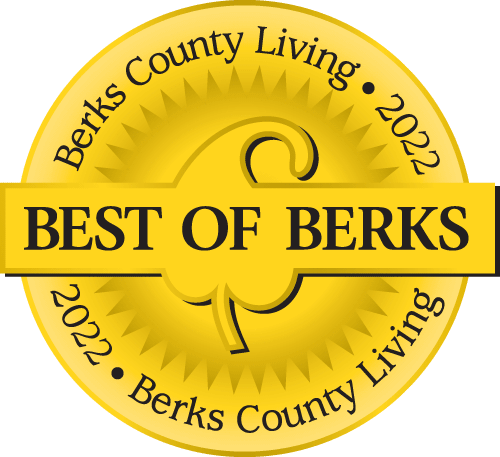 Voted Best of Berks—
eight years in a row!
You know so many friends and family who have had LASIK that you've decided to do it. Congratulations. You've taken a big step. The next item on your list is to come to Eye Consultants of Pennsylvania for a free LASIK evaluation in Lebanon, PA.
Your First Appointment
During your first appointment, we will first talk to you about your goals and expectations for the surgery. We will explain the details of the procedure. Although there are several types of LASIK surgery, our surgeons prefer custom bladeless LASIK because we can make more targeted corrections to your vision. This form of LASIK uses a 3D blueprint of your cornea; think of it as a map we make during your first visit. The surgeon then uses that map during the surgery while performing the bladeless all-laser LASIK procedure. The corneal map we use is so accurate that it allows us to identify tiny imperfections that we can then better target during your LASIK procedure. The map is customized to your eye, therefore we can create a customized LASIK procedure to correct your eye's unique imperfections. The result is amazing vision!
In addition to creating this image map, our professional team will do a comprehensive eye exam to make measurements of visual acuity, dry eye level and corneal thickness.
We'll Answer All Your Questions
A big part of this initial consultation is taking time to discuss your expectations for the surgery. We believe the best patients are educated patients, so we want you to have all the information about LASIK so that you can make a truly informed decision about your health.
Naturally, patients have questions about the procedure, and one of the most frequent questions we are asked is regarding any complications related to the laser vision correction procedure. LASIK is a surgery, so complications can occur like they would with any surgical procedure. However, complications from LASIK are uncommon. The most common condition is dry eye. If you have dry eye prior to the surgery, the condition can be more pronounced immediately post-operatively as your eye heals. During the initial consultation, we make dry eye measurements to determine your baseline. We do ask that some patients with severe dry eye postpone LASIK temporarily while we treat the dry eye condition to better prepare the eyes for surgery. After the surgery, we do provide eye drops to help with the dry eye.
Some patients also experience a temporary tearing or itching but this usually resolves in a matter of days as the eyes heal. Again, we can provide eye drops for these conditions. Normal tear production will return to normal within six months.
Your Chance to Ditch Your Glasses
LASIK appeals to so many of our patients because it offers the chance to ditch their glasses or the daily routine of contact lenses. We do let patients over 40 know that you may still have to wear reading glasses due to a normal condition called presbyopia that occurs with aging and that is unrelated to the LASIK procedure itself.
Still, patients find LASIK completely liberating. You are reading this article, so you likely want to be liberated as well. Come visit with one of our three LASIK surgeons: Dr. Adam Altman, Dr. Jonathan Primack or Dr. Kevin Shah. All three are corneal fellowship trained and all prefer the bladeless LASIK procedure. Come see us soon for your free LASIK consultation in our Lebanon, PA office location at Eye Consultants of Pennsylvania. Call us today or go online to schedule your initial appointment with us.
Physician information including education, training, practice location and more.
Call 800-762-7132 or make an appointment online.