Free LASIK Evaluation Pottstown, PA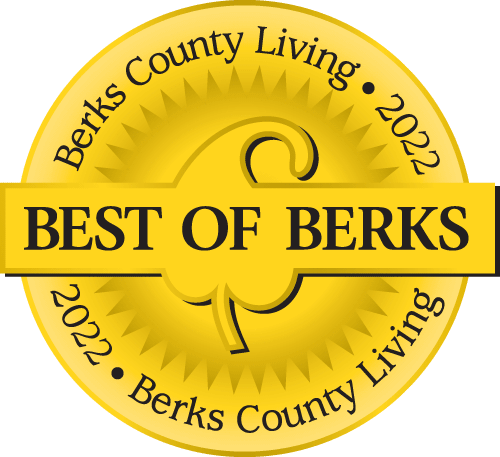 Voted Best of Berks—
eight years in a row!
If you have decided on the game-changing LASIK vision correction procedure, you have certainly taken a big step, so congratulations! Your next big step is to come see us for a free LASIK evaluation in our Pottstown, PA Eye Consultants of Pennsylvania location. We'll do a comprehensive eye exam and talk with you about your expectations for the procedure. We will also discuss the procedure in detail.
What is LASIK?
LASIK is an acronym for laser in situ keratomileusis. There are many different forms of LASIK, but in general LASIK is the most common form of laser eye surgery performed today. We use custom bladeless LASIK because it is the best option for the majority of our patients and usually has a quicker recovery time for the patient. Our excellent surgeons have successfully treated patients with nearsightedness (myopia), farsightedness (hyperopia), and even astigmatism with this novel and state-of-the-art laser vision correction procedure. After the surgery, you will be amazed at your vision, and you may even be able to reduce dependence on or even eliminate glasses or contact lenses.
During your initial consultation, we will create a custom three-dimensional measurement of your eye. Basically, this is a mapping of your eye, specifically of your cornea, and we use this corneal mapping like a fingerprint to guide the vision correction during the surgery.
The map contains all the peaks and valleys in your cornea, and the surgeon uses the map to fine-tune your vision. This technology allows us not only to correct vision, but to also address what we call higher-order aberrations, which include glare, halos around lights or poor night vision. This technique of mapping is so incredibly accurate that it allows the surgeon to address even the tiniest of imperfections.
The Incredibly Targeted Custom LASIK
When you come in for the initial consultation, we will perform an eye exam, which is very important in creating this corneal map. We will evaluate your vision, but also look at factors such as how your eye focuses light. We will also collect several measurements from multiple points on your eye, and these measurements will be used to create the map, which is basically a unique roadmap of all the refractive errors you have across the entire surface of your cornea. The surgeon uses this map to program the LASIK laser so that we can provide a more targeted vision correction procedure for you. In fact, you might say we are creating a unique blueprint for each of your eyes, and this blueprint allows us to create a highly customized vision correction experience for you.
Give Us A Call
We know you are excited for your surgery day for your state-of-the-art LASIK procedure. Bladeless LASIK is our preferred technique of laser vision correction for the majority of our patients. Schedule your initial visit today. You'll be seen by one of our three corneal fellowship-trained LASIK surgeons: Dr. Adam Altman, Dr. Jonathan Primack or Dr. Kevin Shah. We can't wait to see you for your free LASIK consultation in our Pottstown, PA office location at Eye Consultants of Pennsylvania. You can also visit one of our many other convenient locations. Call us at 610-378-8500 or go online to schedule your initial appointment with us today.
Physician information including education, training, practice location and more.
Call 800-762-7132 or make an appointment online.