Free LASIK Evaluation Pottsville, PA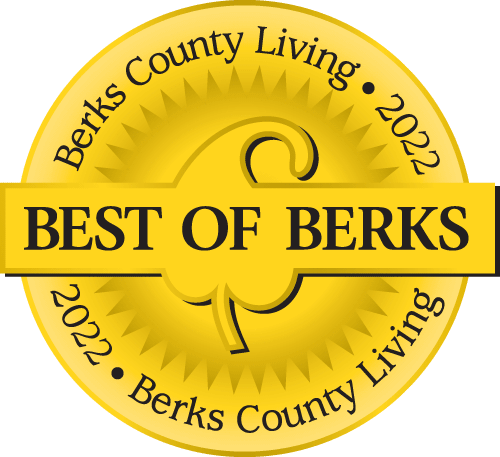 Voted Best of Berks—
eight years in a row!
At Eye Consultants of Pennsylvania, we have lots of patients who have friends who are thinking about LASIK, but they have questions. One of the most frequent questions we hear is "What is the initial evaluation like?" This is certainly important for patients who are considering LASIK surgery for vision correction to know, and we've got the answers. Note that we give free LASIK evaluations in our office in Pottsville, PA.
The LASIK Evaluation
The goal of our initial LASIK evaluation is to determine whether you are a good candidate for LASIK surgery. The Bladeless Custom LASIK procedure is our preferred technique. It is a state-of-the-art procedure for laser vision correction, and the majority of our patients are good candidates for this specific procedure. We use state-of-the-art equipment to provide each of our patients with exceptional care.
During the evaluation, you will meet with one of our LASIK surgeons: Dr. Adam Altman, Dr. Jonathan Primack or Dr. Kevin Shah. All three are corneal fellowship-trained LASIK specialists. You will meet one of them and he will personally perform the examination to determine your candidacy for LASIK. We measure pupil size and corneal thickness, and make a computer-generated map of your cornea (called corneal topography). We also look at the stability of your glasses prescription. We prefer to perform LASIK on people over age 16; after that age, the cornea begins to stabilize, meaning the glasses prescription is also stable. We generally want someone to have a stable unchanging vision prescription for two years prior to performing LASIK to ensure the best surgical outcome. If you are pregnant or considering pregnancy, your vision will change during that time, so it is best to delay LASIK until after your new bundle of joy arrives. Rest assured that we will choose the best procedure for you. If you are not a candidate for LASIK, we will certainly discuss other options at this appointment.
We Believe In Educated Patients
During this initial consultation, we spend time as much time as necessary with each patient. We want to answer any questions or concerns you have, and we definitely want to discuss your reasons for having the surgery and your expected outcomes. Having this conversation will ensure that the patient and surgeon are on the same page regarding realistic expectations.
We believe that the best LASIK patient is an educated patient. So many of our patients have told us that LASIK has been a "game-changer" in their lives, and we are happy to hear that. But every patient is different, and every patient's situation is unique, so we take the time to have this conversation with you.
Take the First Step
If you're thinking about LASIK, take the first step! Make an appointment for your free LASIK Evaluation. Modern bladeless LASIK is safer and more precise than ever before. Come see us at Eye Consultants of Pennsylvania for your free LASIK evaluation in our Pottsville, PA office. We are conveniently located in the Schuykill Medical Plaza. Call us at 570-621-5690 or go online to schedule your initial appointment with us today.
Physician information including education, training, practice location and more.
Call 800-762-7132 or make an appointment online.